How to Use a CNC Oscillating Knife DIY Box
  Learn how to use a cutting machine to make spooky DIY packaging boxes! These cute boxes are the perfect size for small treats and candies!
  These boxes are generously sized for small snacks and candies. The design of each box is different, and different tailoring requirements are made according to different needs of customers, such as some packaging supplies for Halloween, including witch hats, jack-o-lanterns, spiders and cobwebs, etc., as well as some packaging boxes commonly used in supermarkets. and bags. Packaging Boxes and Other Decorating Supplies You can choose to use solid cardstock to support the cut-out lids, like I did with these boxes, or use clear craft plastic. These square boxes come together quickly and require only a few materials to make, including cardstock and adhesive.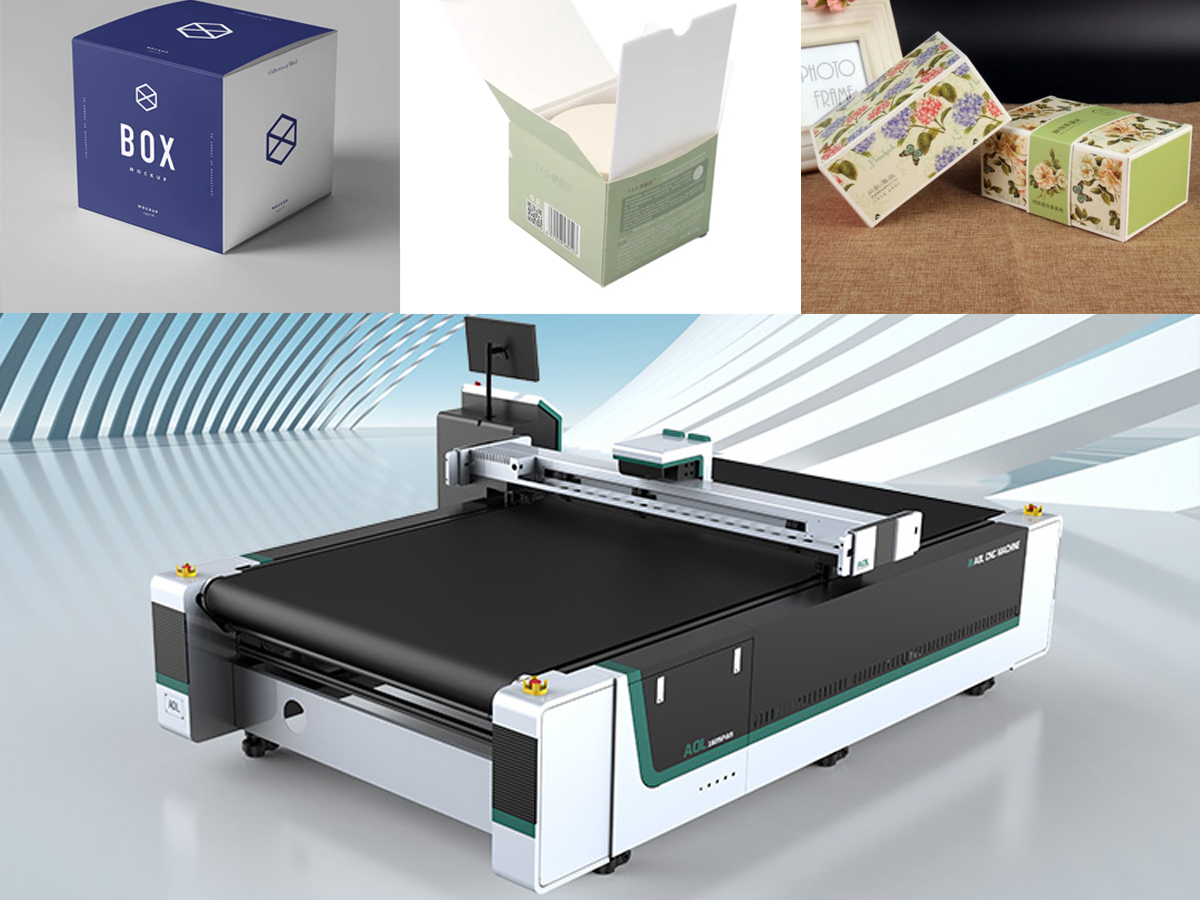 cutting tutorial:
Step 1: Prepare the materials that need to be cut. AOL DIY packaging box cutting machine supports AI, PLT, DXF, PDF, PCE, XML and other file formats, and import the prepared cutting path into the computer in advance
Step 2: Lay the materials neatly on the countertop, then open the file imported in advance, and you can operate it with one click.
  With the development of the advertising industry, there are more and more personalized customized printing needs in the market, and various online and offline small-batch customized services have also emerged as the times require. Especially for labels and stickers, regardless of the number of products sold or the promotion needs of changing seasons, small batches of personalized customization will be carried out.
Features of DIY Packaging Box Cutting Machine:
– Safe and environmentally friendly cutting, smokeless combustion
– High-resolution camera to capture details effectively without deforming the material
– Oscillating cutting blade, fast cutting speed, high precision and stability
– Automatically scans the edge of the material to position the cut.
– Precise control of tool depth through pressure sensor system.
– Using the replaceable cutter mode, choosing the right cutter can quickly and accurately realize the intelligent cutting of various materials.
– 6 independent vacuum adsorption areas, strong adsorption, precise cutting.
– Real-time monitoring of equipment operation
  If you are interested in exploring further, click here. Contact us via whatsapp +8618560162709 for a conversation and to get a quote!