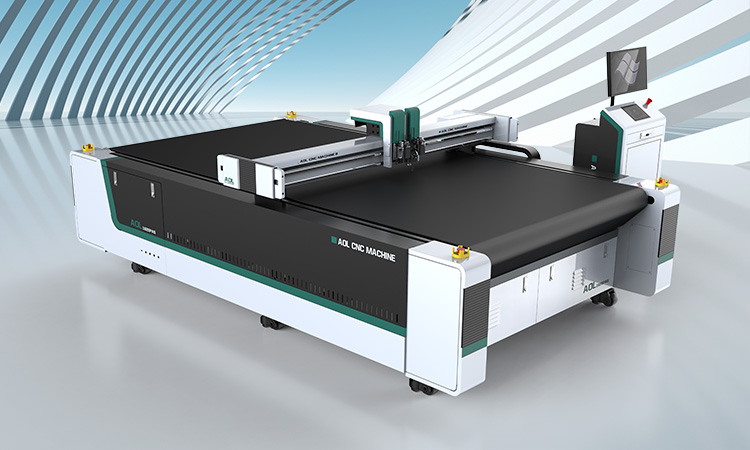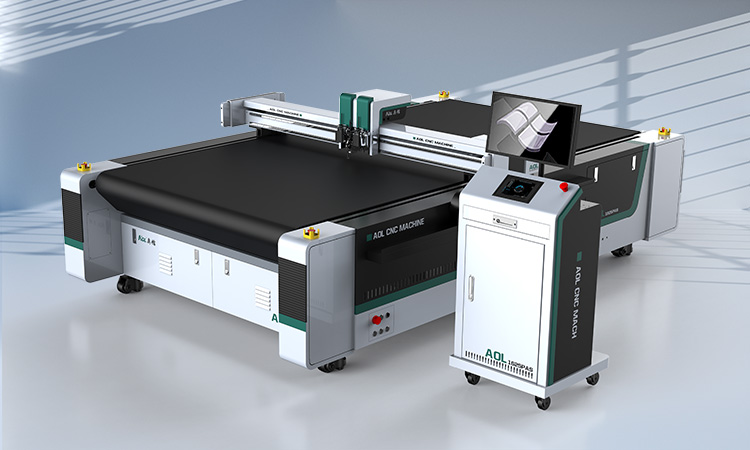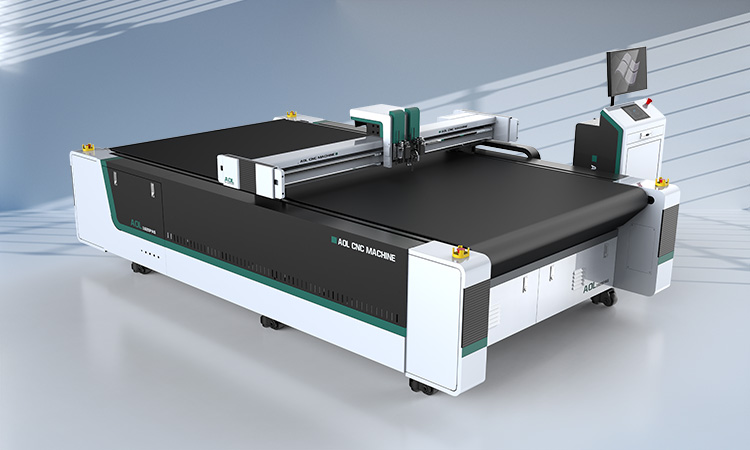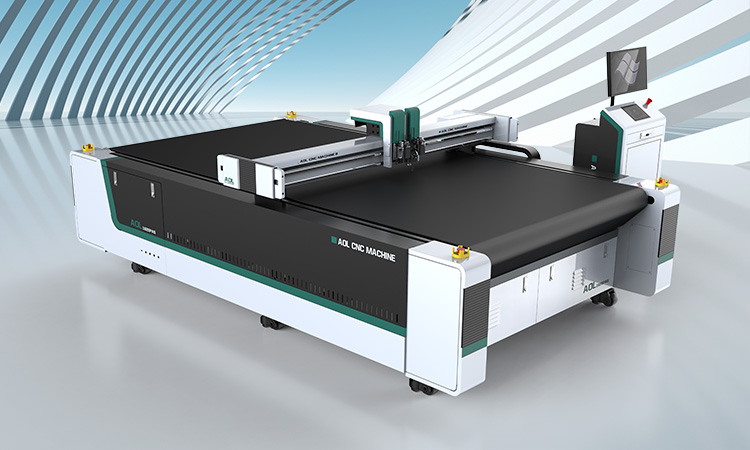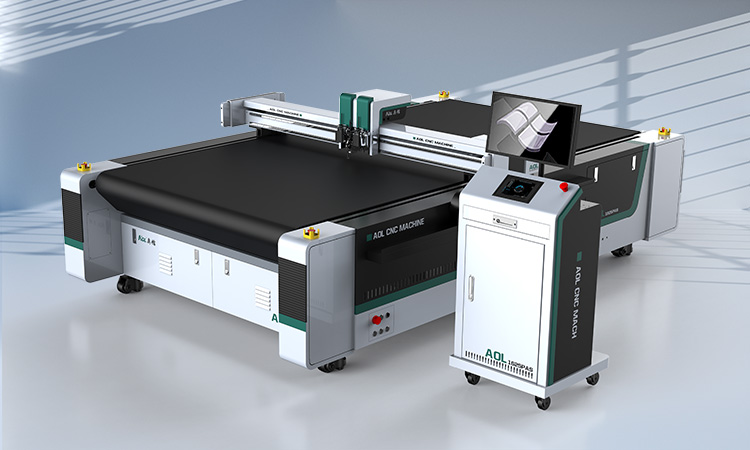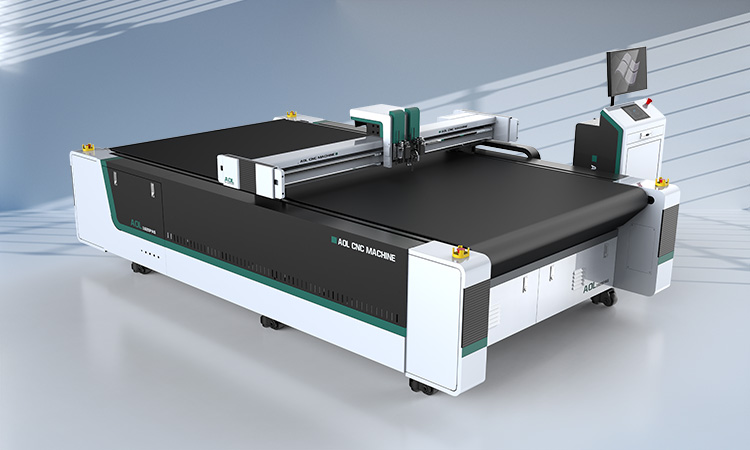 1625 vibration knife cutting machine is used in the automotive mat industry!
The car mat cutting machine is a new type of cutting equipment. This equipment has been used in many industries and can meet the various needs of customers in many industries. It can not only cut the mat material, but also can cut a variety of flexible material industries. To learn more keep reading!
  Car floor mat is an environmentally friendly car interior component that integrates the five main functions of water absorption, vacuuming, decontamination, sound insulation, and protection of the host blanket. Car floor mats are interior decorations, which protect the cleanliness of the inside and outside of the car, and play the function of beautiful and comfortable embellishment.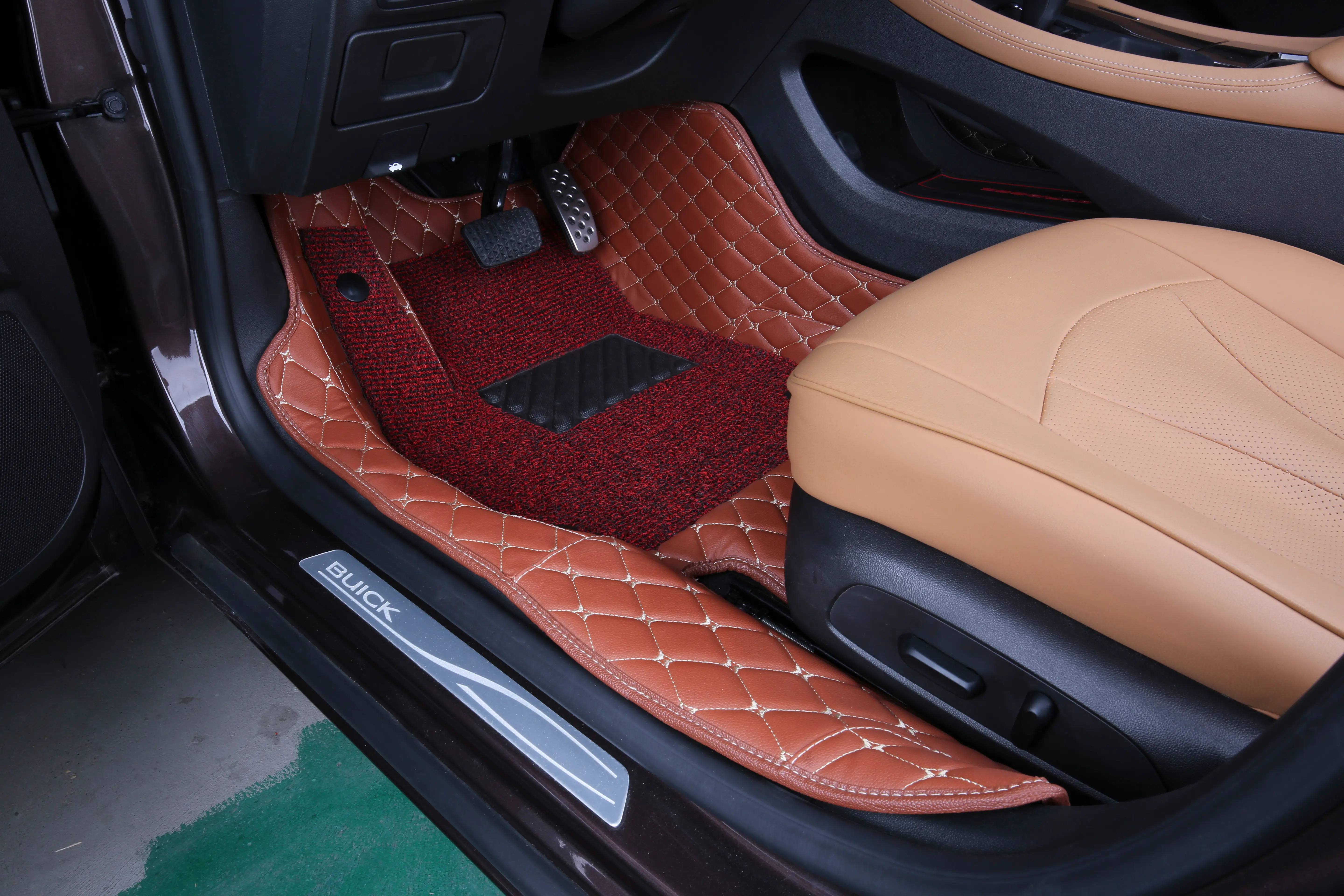 More and more technology has been applied to all walks of life, especially in the category of automatic machinery, which is widely used in various fields such as industry, agriculture, transportation, etc. It is because the use of automated machinery and equipment can not only reduce labor, but also improve labor productivity, which is a must for many enterprises and factories! There are many types of automated machinery. Today we are going to learn about the car mat cutting machine equipment suitable for the automotive industry!
Parameters of car mat cutting machine:
Technical parameters / model
AOL-1625
AOL-1825
Effective working area
1600x2500mm
1800x2500mm
Multi-function tool
Pneumatic knife, projector,vibrating knife,Round knife
safety devices
Using infrared sensors,  responsive, safe and reliable,Anti-collision system,Four corner emergency stop button
Cutting speed
300-2000mm/s
Cutting thickness
≤50mm Other thicknesses can be customized according to the material
Applicable materials
Long-haired carpets, carpets, car floor mats, textile carpets, cotton and linen carpets, Particle fleece,Diatom mud carpet, fake wool carpet, printed carpet,etc.
Material fixing method
Vacuum partition adsorption
Transmission port
Network port
Transmission system
The X\Y axis is divided into two kinds of rack or belt
rated power
11kw
Rated voltage
380V±10%/220V±10% Optional  
Control System
Chinese and English LCD touch screen   
Operating environment
Panasonic servo motor, high precision helical gear reducer, Taiwan Yintai rail, Germany Henryan rack, Omron sensor, Schneider low-voltage appliances, Taiwan Mingwei power supply, Germany cable, 42mm adsorption platform, automatic feeding, Taiwan rail, energy saving fan
Support file format
AI、PLT、DXF、PDF、 PCE、XML
Overall size
3600*2400*1250
3600*2600*1250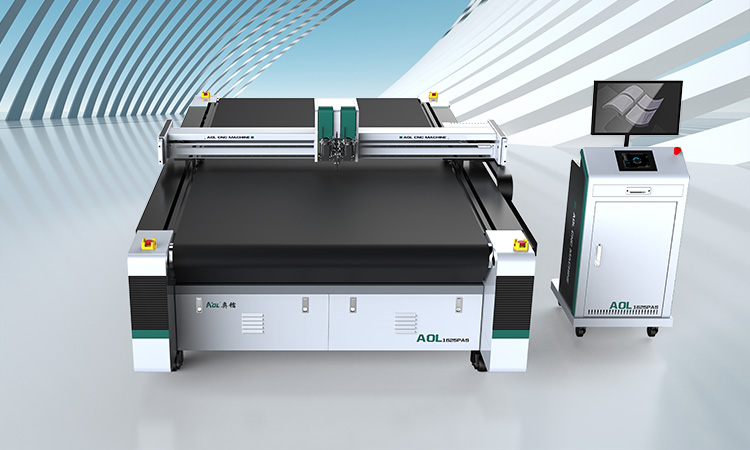 The material of car mats is not single, there are as many as 8 common ones, namely: silk mats, leather mats, latex mats, rubber mats, PVC mats, linen mats, chemical fiber mats, And woolen mats, all of which can be cut with an AOL car mat cutter!
  Compared with the traditional process in the past, the appearance of the cutting machine has greatly increased the work efficiency and reduced labor costs. One machine can produce a set of car mats in about 7 to 8 minutes, and it only needs one person to operate it. Finish. The vibrating knife foot pad cutting machine can help users to complete high-quality cutting results more stably and accurately. So if you're still hand-cutting, get to know it now!
  There are many devices on the market now that can cut car mat cutting machines. At present, the mainstream in our country is the rotary knife and the vibrating knife, two different cutting technology equipment. If you want to choose, then you need to understand the characteristics and functions of these two types of equipment, know what materials the equipment can cut, the cutting speed and the size of the equipment. The functions of different models of products and equipment are different, resulting in different prices. For foot pads, the editor recommends that you use a foot pad cutting machine produced by AOL, which is relatively cost-effective, so that our own pressure will be reduced.
Why choose AOL car mat cutting machine?
  AOL has been committed to the production and optimization of CNC cutting machines. We have an independent factory, which can completely realize the design, production, sales, delivery and after-sales service processes. AOL car mat cutting machine is fast, easy to operate, perfectly realizes the cutting shape you want, the whole process is automated, no manual intervention is required, and it adopts high-efficiency and high-precision servo motors, which can realize intelligent cutting faster and more accurately. Perfect pre-sale and after-sale service, pre-sale tailor-made plans for you according to the specific situation of your cutting materials, and one-to-one after-sale guidance to ensure that you can master the operation method as soon as possible.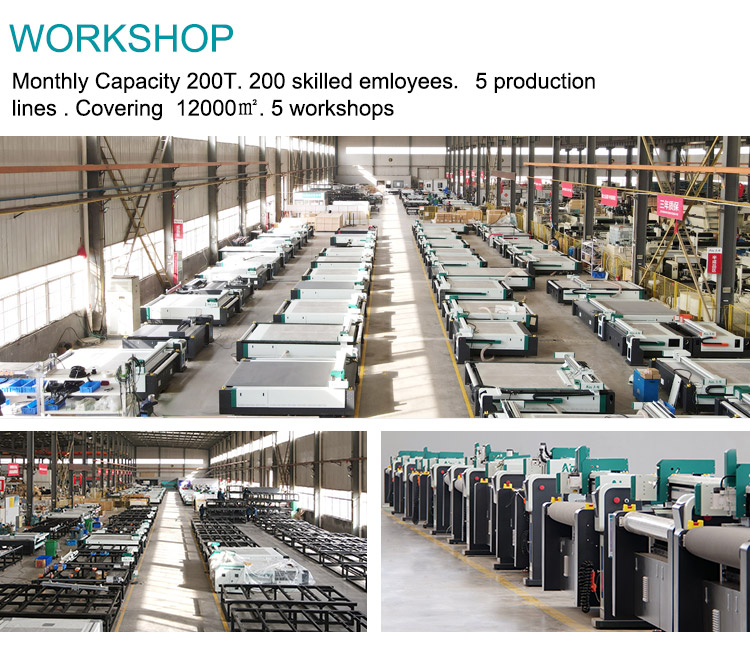 Features of AOL Car Floor Mat Cutting Machine:
1. For cutting carpets up to 30mm, the same blade can be used to cut different carpet materials, saving time for blade replacement.
2. Automatic tool height gauge for easy installation and adjustment of blade depth.
3. With more than 75 car brand designs, more than 1500 patterns of carpet designs.
4. High-speed 4-axis control system, independent module installation, imported motor.
5. Full honeycomb aluminum cutting table, the precision is only 0.01mm.
6. All steel frame aluminum material, imported linear guide rail.
7. All automatic conveyor belts, which can cut the coil continuously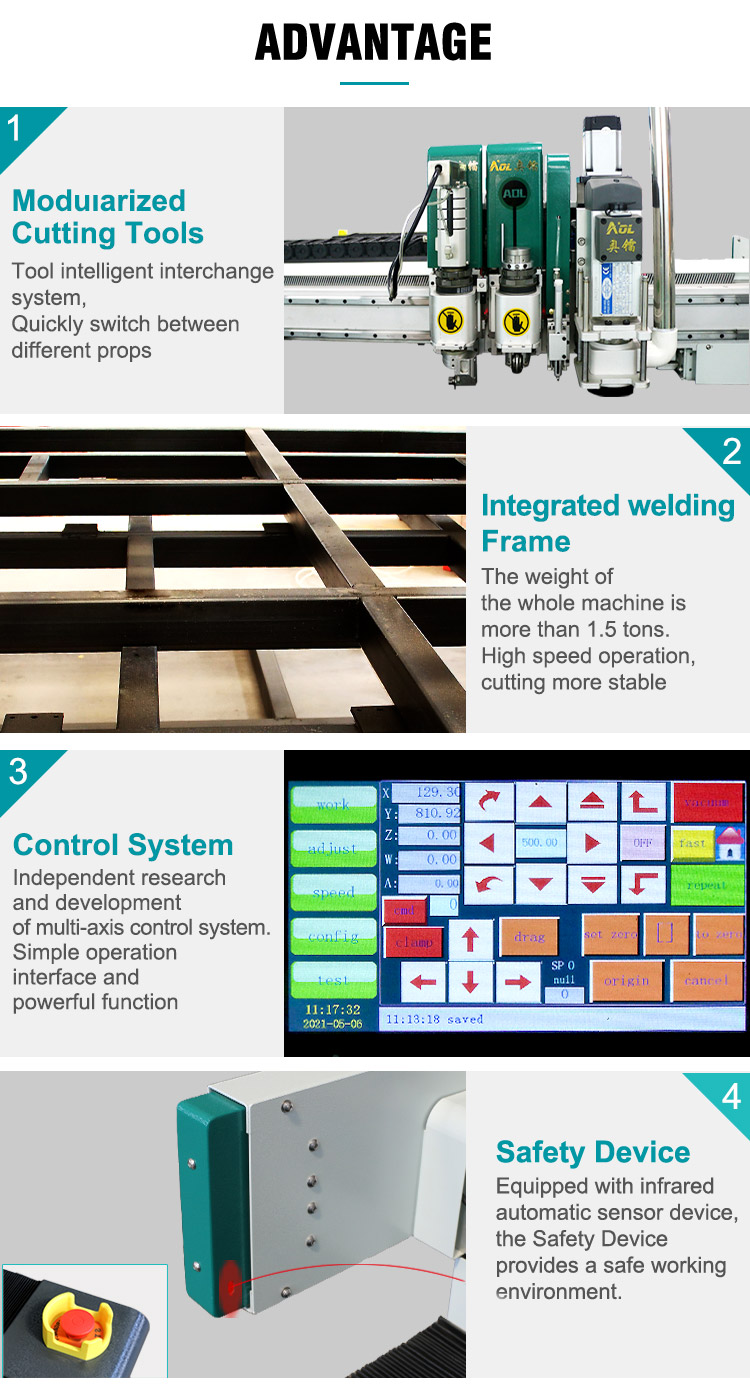 AOL company information:
  AOL is an industry-leading brand with 14 years of industry experience. We have served more than 8,000 customers around the world and received satisfactory reviews. We have many long-term and stable cooperation customers. We provide personalized industrial material cutting solutions for many customers. If you encounter problems in industrial material cutting, we can provide you with free consultation and consulting services!
Packaging of the cutting machine:
Outer packing: Standard sea export plywood box.
Inner packing: stretchable film and plastic film to prevent moisture.
If you have special requirements, we can negotiate amicably; if you want to know more, please contact us.