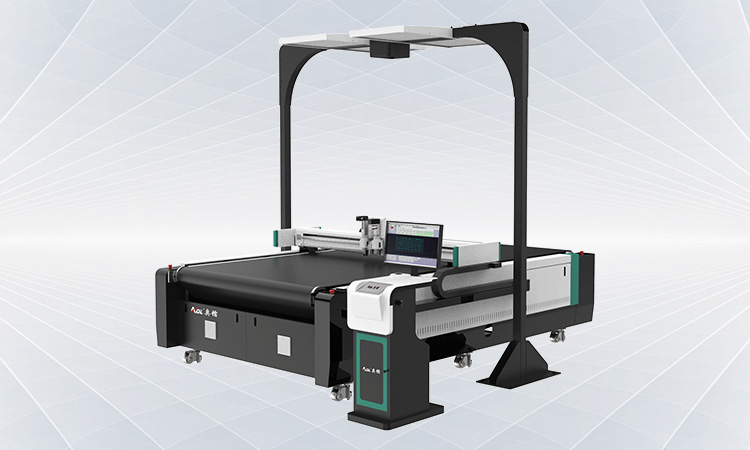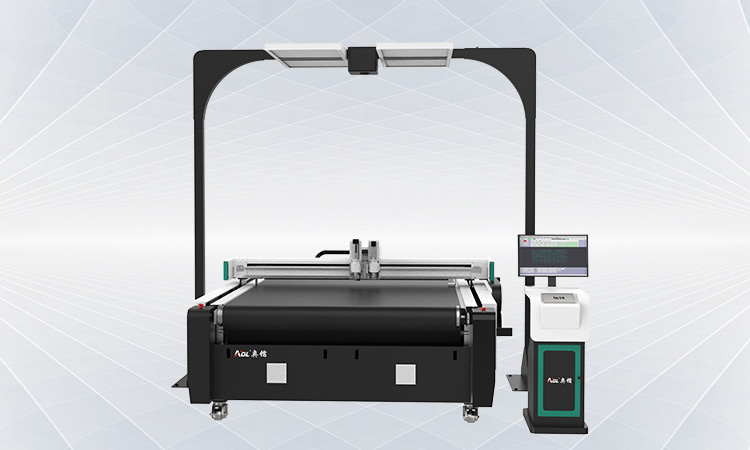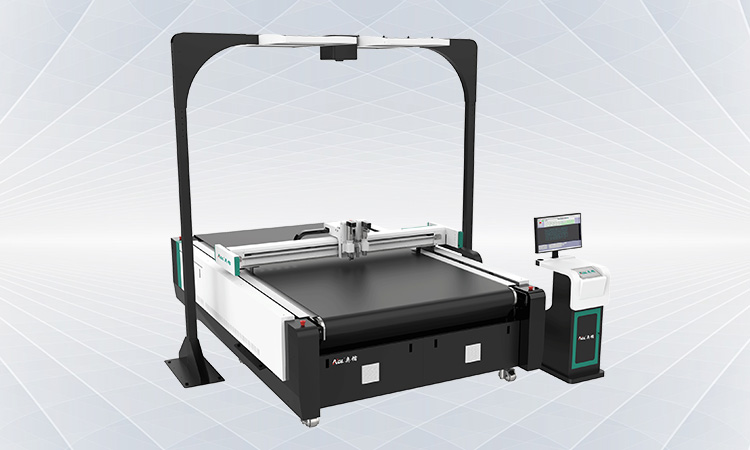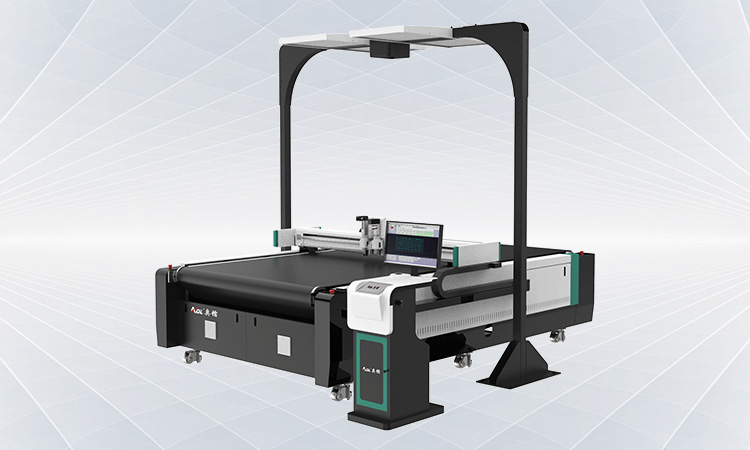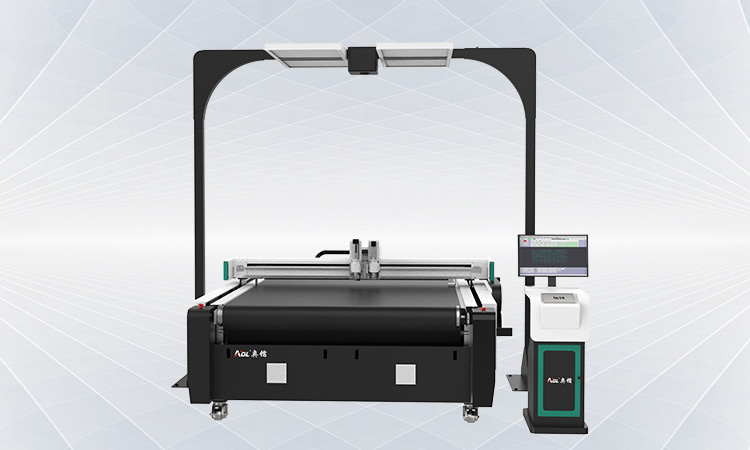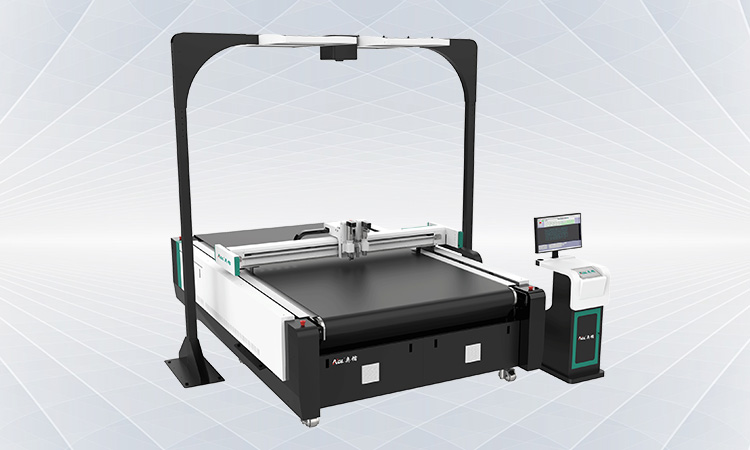 CNC Carpet Cutting Machine
AOL CNC Carpet Cutting Machine not only provide oscillating cutting machine and customized service, even, pay more attention to the best cutting solutions just create value for you. The cutter head can be replaced, and knives such as vibrating knives, circular knives, and pneumatic knives can be used to meet the special-shaped cutting and cutting needs of various carpet materials.
  Nowadays, the usage rate of carpets in people's lives is getting higher and higher. Placing carpets around the home can not only beautify the living environment, but also play a role in sound absorption, noise reduction, anti-skid and warmth. Some carpets will have a very comfortable feeling when you step on them, improving the comfort of the room.

Related parameters of CNC carpet cutting machine:
    Material

    AOL digital cutter efficiency

    Manual cutting efficiency

    Instead of manual quantity

     Wool carpet
     4-5 sec/p
    60 sec/p
    3-5 people
     Rubber carpet
     3-4 sec/p
    40 sec/p
    3-5 people
     Pure wool carpet
     6-8 sec/p
    90 sec/p
    4-6 people
     Short-haired carpet
     2-3 sec/p
    30 sec/p
    4-6 people
     Long wool carpet
     3-4 sec/p
    60 sec/p
    4-6 people
     Printed carpet
     3-4 sec/p
    60 sec/p
    4-6 people
     Plastic carpet
     3-4 sec/p
    90 sec/p
    4-6 people
     Silk carpet
     4-5 sec/p
    30 sec/p
    4-6 people
     Nylon carpet
     2-3 sec/p
    30 sec/p
    4-6 people
     Brushed carpet
     2-3 sec/p
    30 sec/p
    4-6 people
     Acrylic carpet
     2-3 sec/p
    30 sec/p
    4-6 people
     Blended carpet
     2-3 sec/p
    30 sec/p
    4-6 people
     Chemical fiber carpet
     2-3 sec/p
    30 sec/p
    4-6 people
     Tufted carpet
     2-3 sec/p
    30 sec/p
    4-6 people
     Polypropylene carpet
     2-3 sec/p
    30 sec/p
    4-6 people
     Imitation wool carpet
     2-3 sec/p
    30 sec/p
    4-6 people
     Chenille carpet
     2-3 sec/p
    30 sec/p
    4-6 people
     Velvet carpet
     2-3 sec/p
    30 sec/p
    4-6 people
     Plush carpet
     2-3 sec/p
    30 sec/p
    4-6 people
     Flannel carpet
     2-3 sec/p
    30 sec/p
    4-6 people
     Sheep shearing carpet
     2-3 sec/p
    30 sec/p
    4-6 people
     Pure wool carpet
     8-10 sec/p
    90 sec/p
    5 people
     Silk leather carpet
     6-8 sec/p
    60 sec/p
    About 3 people
     Wool blended carpet
     3-4 sec/p
    40 sec/p
    About 3 people
     Wire coil carpet
     2-3 sec/p
    30 sec/p
    2 people
     Pvc carpet
     6-8 sec/p
    60 sec/p
    3-5 people
    The above data is for reference only, the actual operation, affected by the thickness, hardness, flexibility, etc. of the material, the data will be biased.
Technical parameters / model
AOL-1625
AOL-1825
Effective working area
1600x2500mm
1800x2500mm
Multi-function tool
Pneumatic knife, projector,vibrating knife,Round knife
safety devices
Using infrared sensors,  responsive, safe and reliable,Anti-collision system,Four corner emergency stop button
Cutting speed
300-2000mm/s
Cutting thickness
≤50mm Other thicknesses can be customized according to the material
Applicable materials
Long-haired carpets, carpets, car floor mats, textile carpets, cotton and linen carpets, Particle fleece,Diatom mud carpet, fake wool carpet, printed carpet,etc.
Material fixing method
Vacuum partition adsorption
Transmission port
Network port
Transmission system
The X\Y axis is divided into two kinds of rack or belt
rated power
11kw
Rated voltage
380V±10%/220V±10% Optional  
Control System
Chinese and English LCD touch screen   
Operating environment
Panasonic servo motor, high precision helical gear reducer, Taiwan Yintai rail, Germany Henryan rack, Omron sensor, Schneider low-voltage appliances, Taiwan Mingwei power supply, Germany cable, 42mm adsorption platform, automatic feeding, Taiwan rail, energy saving fan
Support file format
AI、PLT、DXF、PDF、 PCE、XML
Overall size
3600*2400*1250
3600*2600*1250
There are many kinds of carpet materials, and I will give you a detailed introduction to what kind of environment the carpets of different materials are suitable for. For manufacturers, which cutting equipment should be used for carpet cutting?
Pure wool carpets: Generally speaking, pure wool carpets are woven from wool or other animal hair, with long fibers, high tensile force, good elasticity, and their own luster, and the woven wool fibers are thicker. Generally used in high-end guest rooms, stages, living rooms and other places, it is a relatively high-end decoration material. This kind of carpet is generally mainly produced by hand, with high cost and poor utilization rate.
Leather carpet: This kind of carpet is a carpet made of animal skins that are simply cut and stitched. The cost is also very high. Some of them use a complete animal skin as a carpet, which is mainly produced by hand.
Blended carpets: Compared with pure wool, blended materials are woven from wool fibers mixed with synthetic fibers. Compared with pure wool, it has better wear resistance, lower price and high decoration performance. It is the material with the highest utilization rate.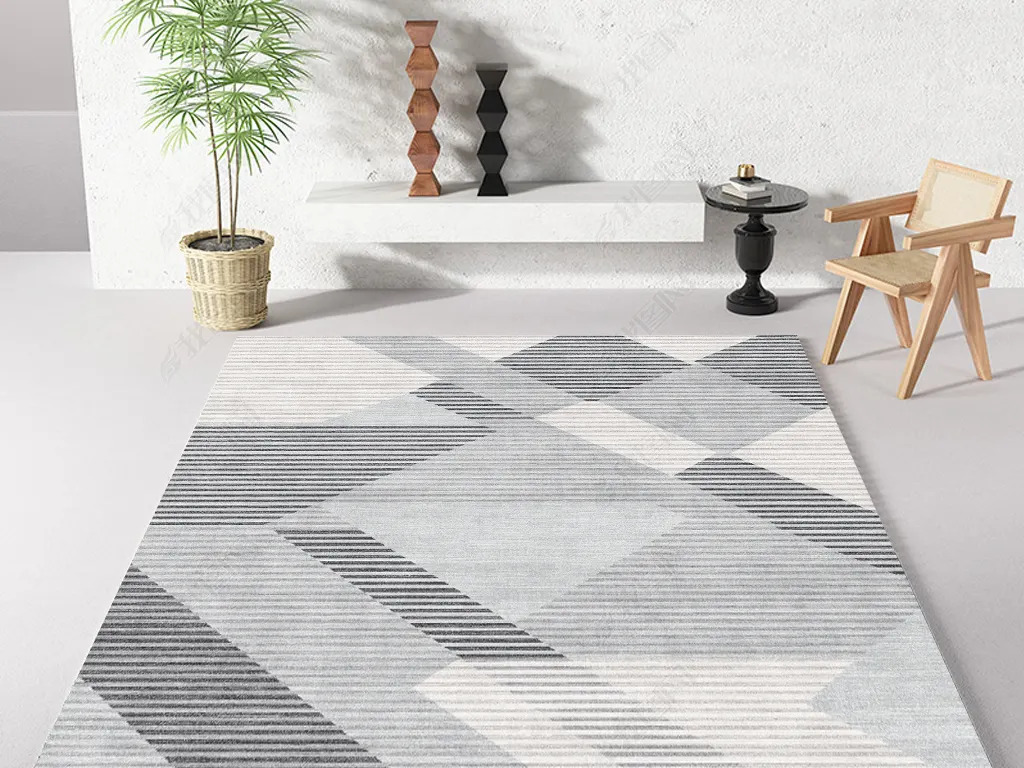 Chemical fiber carpet: It is a kind of synthetic fiber carpet, such as acrylic, polypropylene, acrylic, nylon, etc., which has good wear resistance and elasticity, but lacks comfort and aesthetics. Most of them are used for basic building decoration or outdoor decoration.
Plastic carpet: Plastic carpet is produced by mixing and smelting polyethylene resin, plasticizer, etc. It is colorful, comfortable and durable, and also has waterproof function, so it is generally used in hotels, shopping malls, stages or in bathrooms. 

  With a preliminary understanding of the material of the carpet, how to choose the appropriate cutting and cutting equipment when cutting the carpet? Find out with the video below!
  I believe that you have a general understanding of the product through the video. AOL CNC carpet cutting machine can replace the cutter head, use vibrating cutter, circular cutter, pneumatic cutter and other cutters to meet the special-shaped cutting and cutting needs of various carpet materials.
  The data layout can be directly imported into the intelligent software to realize the automatic layout of the layout, improve the production efficiency and reduce the waste of materials.
  An industrial camera can also be installed to identify the pattern of the material to be cut, automatically identify the printing pattern on the material, intelligently generate the cutting path, and cut quickly, with high precision and high speed. Suitable for carpet customization, mass production, splicing, etc.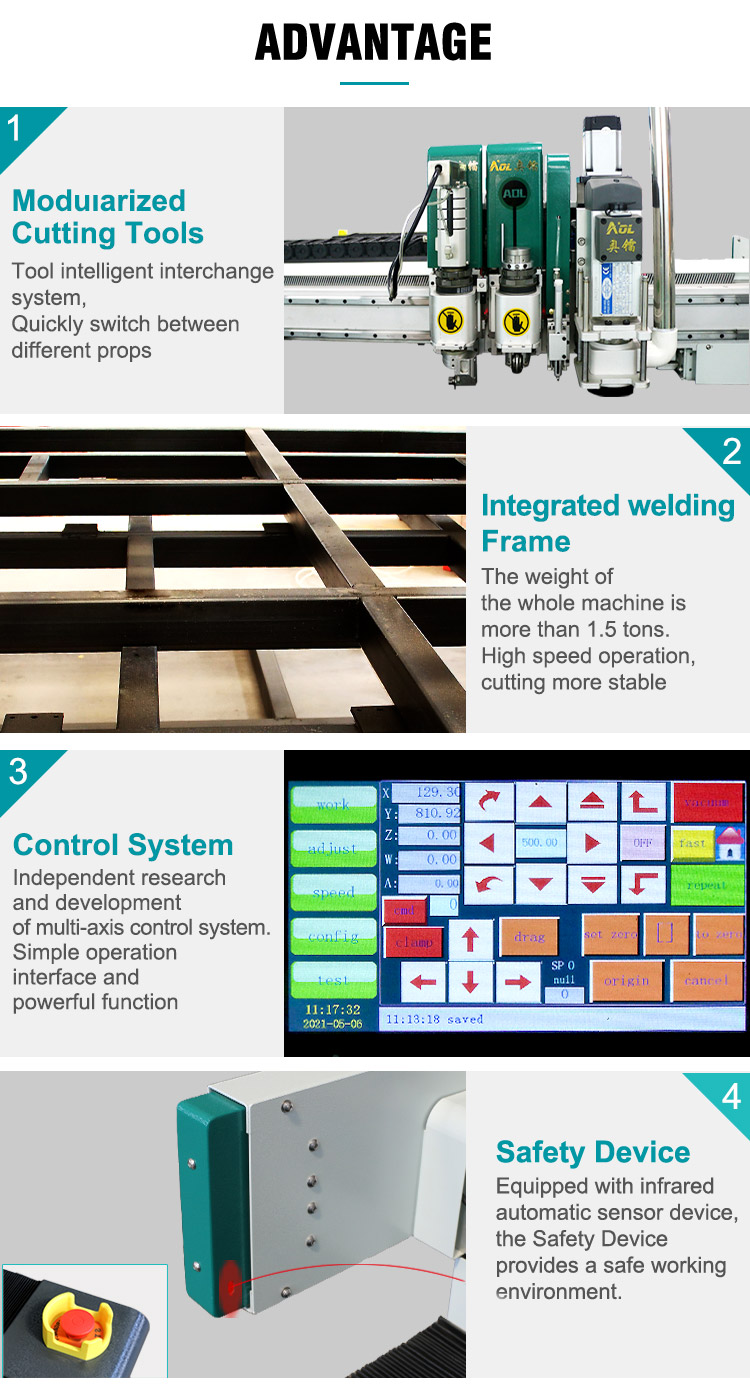 If you want to know more or want to ask about the insurance price, please contact us, we will answer all your questions as soon as possible!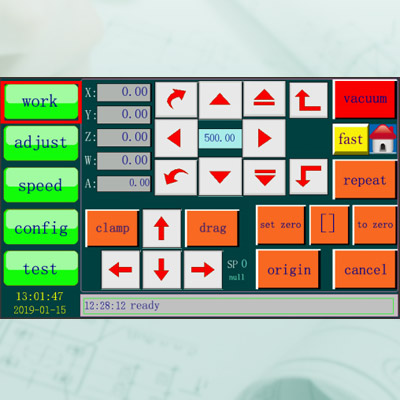 Control System
Independent research and development of human-machine interface operating system, humanized design, intelligent recognition of knife cutting, fast capture of cutting targets.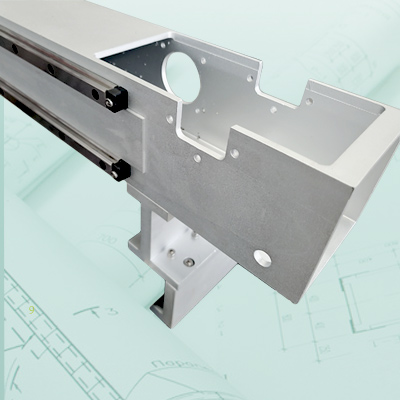 Accurate and Stable Working Table
The cutting table is build with aviation aluminum with honeycomb structure inside; sturdy, high-precision, stable for long-term running.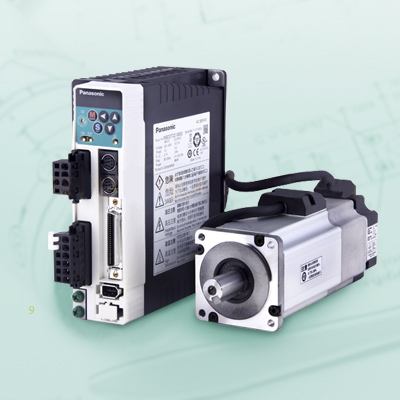 Imported Servo Motor
The machine with more stable performance and higher precision.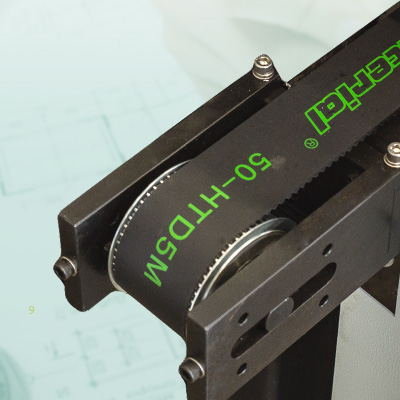 Imported Guide Belt
The imported conveyor ensures the conveying material is smoother, with better ventilation and not deformed.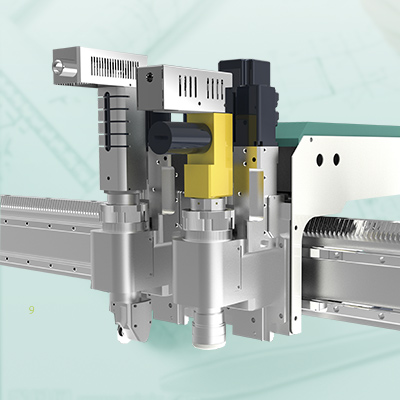 Modutarized Cutting Tools
The modularized design ensures the cutting tools can be used on all the AOL product series.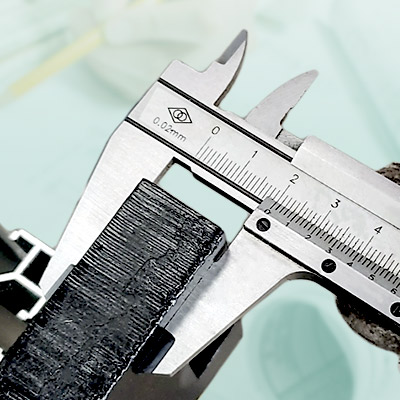 The Thickness
The thickness of machine some steel plate parts is 12-20mm, it ensures the machine will be non-deformation permanently.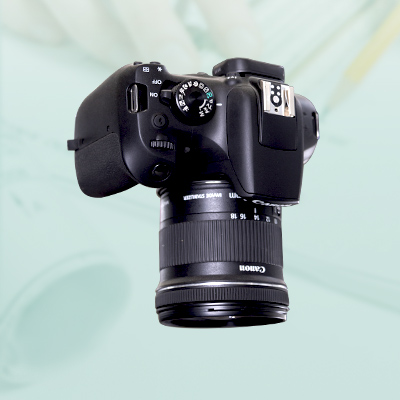 Large Format Digital Camera
Use the function of the high-precision camera s real-time shooting and contour extraction, thus to accurately identify and extract real-time work piece image contours for precise nesting.
Oscillating Knife Tool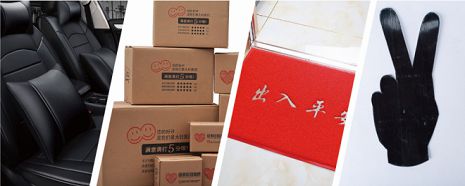 The Electrical Oscillating Tool is super suitable for cutting the material of medium density.Coordinated with various kinds of blades, applied for cutting different materials.

Cutting materials: kt board , foam board, honeycomb board, car mat, seat cover, corrugated, cardboard, kt board, gray board, composite materials, leather, corrugated box.
Creasing Wheel Tool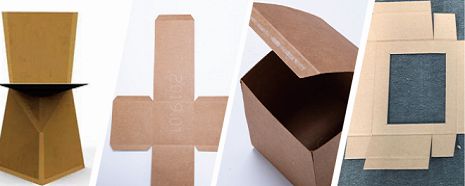 A selection of creasing tools allows for perfect creasing on the corrugated materials. Coordinated with the cutting software,the tool can cut the corrugated material along its structure or the reverse direction to have a finest creasing result,without any damage to the corrugated material's surface.

Cutting materials: Packing box, folding card, corrugated Board, carton,etc.
V-CUT Knife Tool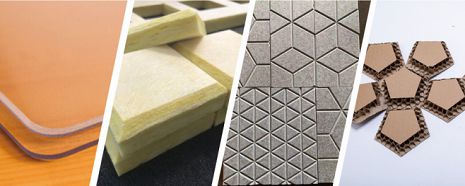 Specialized for V-cut processing on corrugated materials,AOL v-Cut Tool can cut 0°,15°,22.5°,30°and 45°.

Cutting material: soft board , kt board , corrugated board, packing box, slotting of corrugated boxes, medium-density material v cuts, carton packaging, hard cardboard, gift boxes,etc.
Kiss-CUT Knife Tool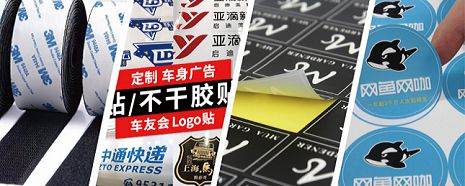 The kiss cut tool is mainly used for cutting vinyl materials (labels).aol cut makes it possible that the tool cuts through the top part of the material without any damage to the bottom part.It allows high cutting speed for material processing.

Cutting materials: sticker, car sticker, reflective materials, self-adhesive vinyl, label, vinyl, engineering reflective film, double-layer adhesives, etc.
Pneumatic Knife Tool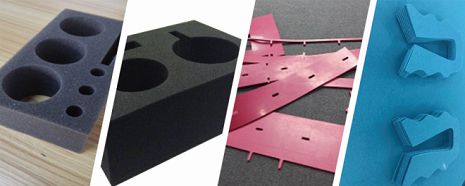 Driven by compressed air,Pneumatic Knife Tool with 6mm stroke, is especially for cutting hard and compact materials. Equipped with different kinds of blades,it can make different process effect.The tool can cut the material up to 110mm by using specialized blades.

Cutting materials: asbestos board, asbestos free board, PTFE, rubber board , fluorine rubber board, silica gel board, graphite board, graphite composite board, etc.
Milling Knife Tool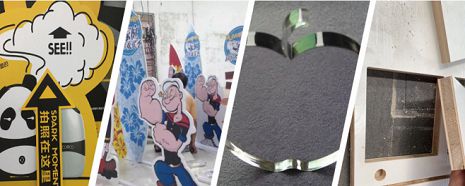 With imported spindle,it has a rotating speed of 60000 rpm.The router driven by high frequency motor can be applied for cutting hard materials with the maximum thickness of 22 mm.The customized cleaning device cleans up the production dust and debris.The air cooling system extends blade life.

Cutting materials: acrylic MDF board, pvc board, display stand, etc.
Drag Knife Tool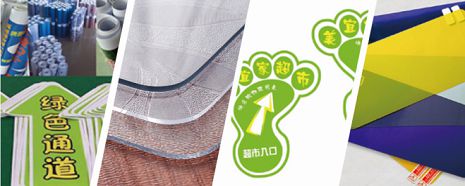 AOL drag knife tool can perfectly cut materials with the thickness up to 5mm. Compared to other cutting tools,it is the most cost-effective one that allows for the fastest cutting speed and lowest maintenance cost.

Cutting materials: backlit film, sticker, pp paper , folding card, flexible material less than 3mm thickness, advertising materials KT board, flexible plastics, mobile phone film, etc.
Driven Rotary Knife Tool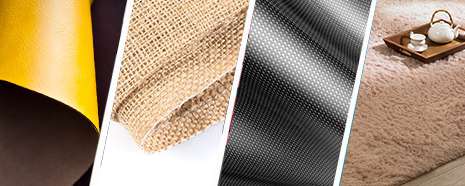 Driven Rotary Tool puts the materials by the high-speed rotating blades driven by the servo motor.The tool can be installed with circular blades and decagonal blades .etc which are especially suitable for cutting woven materials.

Cutting materials: textiles, canvas, leather, fabric, carbon fabric, glass fabric, carpet, blanket, fur, woven fabric, composite double, multi-layer material, flexible plastic, etc.