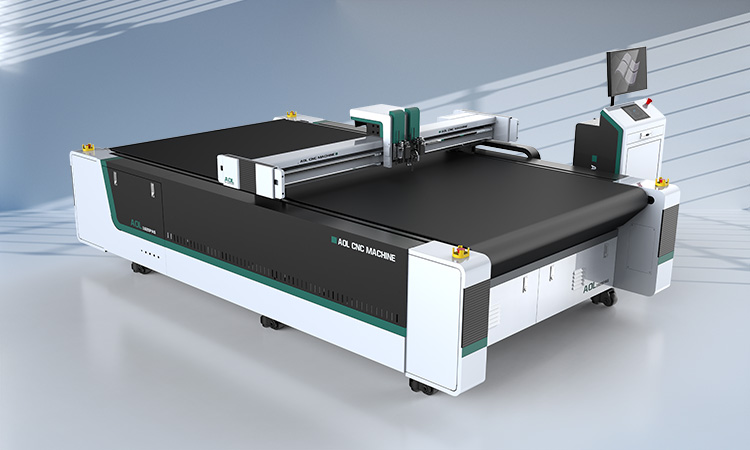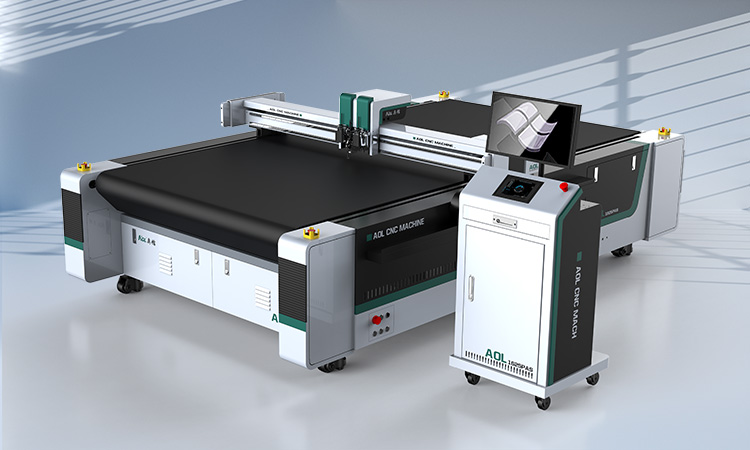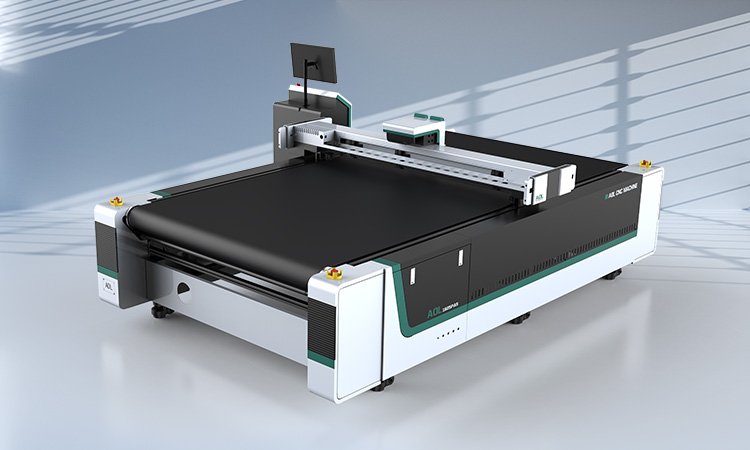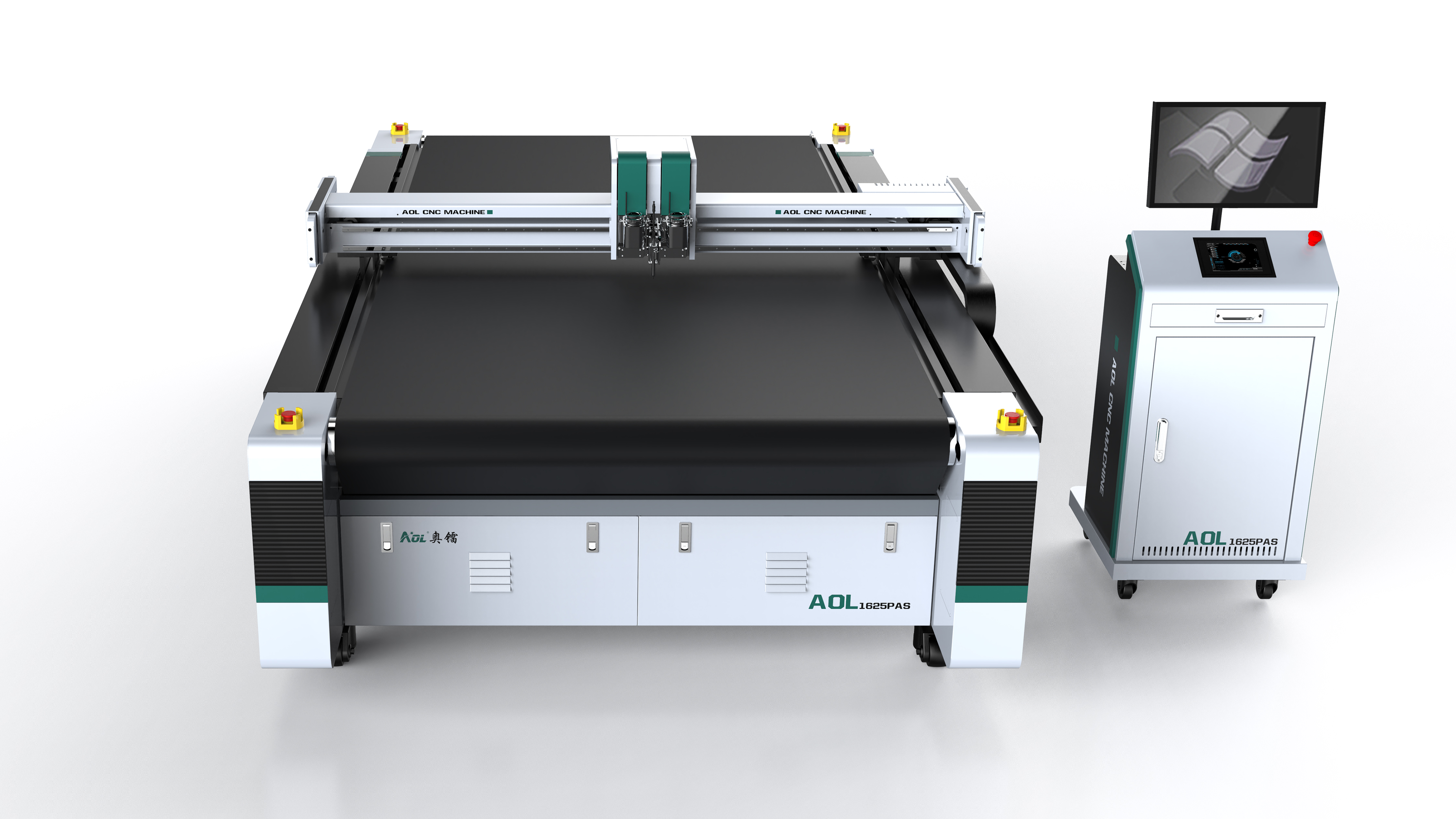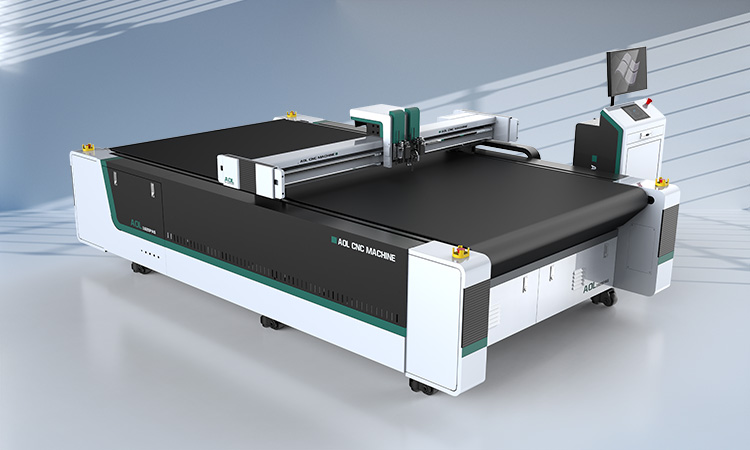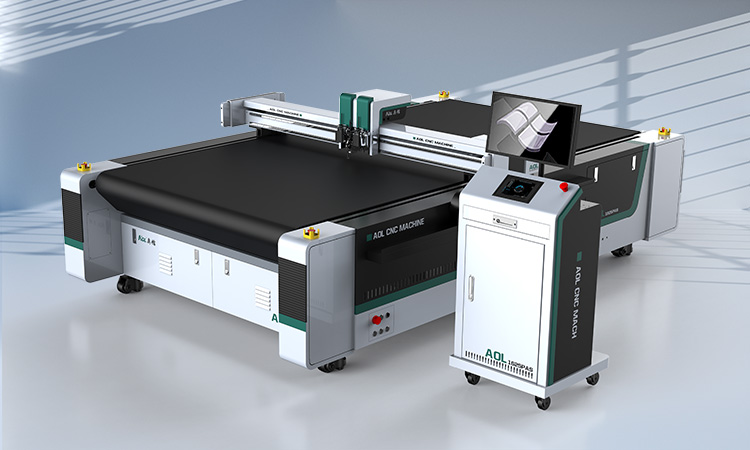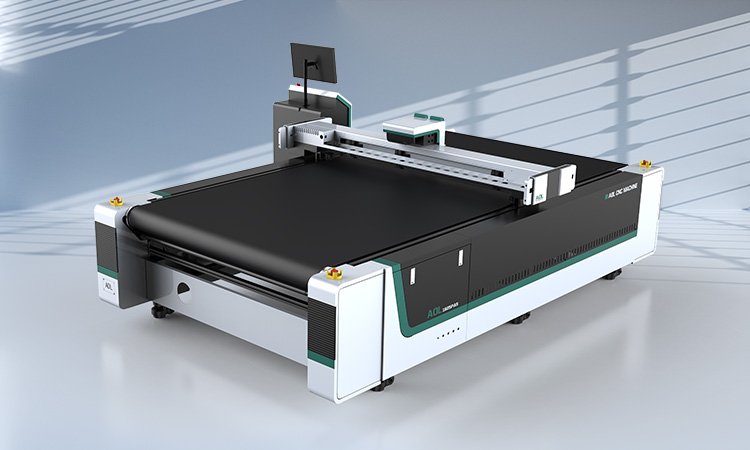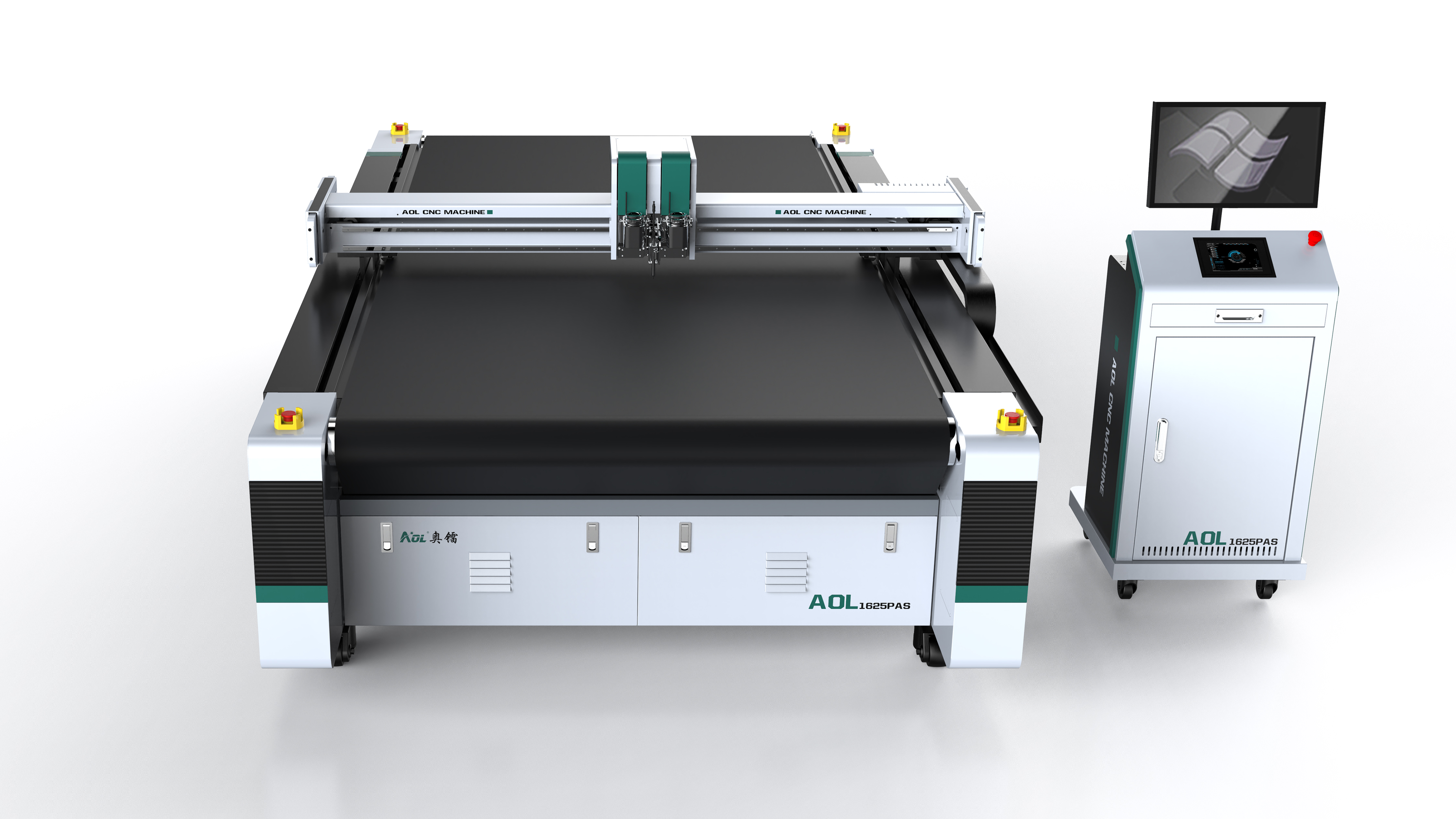 cnc corrugated cardboard cutting machine
The CNC corrugated cardboard cutting machine adopts computer control, supports one-key cutting of the input version, is easy to operate, and has an automatic board feeding function, which can meet the production needs of corrugated box creasing, cutting, beveling, etc. The corrugated cardboard cutting machine can ensure that each piece The cutting precision of the product is unparalleled. This advanced equipment enables manufacturers to meet the demands of a fast-paced market while reducing waste and increasing production efficiency.
  Corrugated carton is a kind of packaging material made of corrugated cardboard after die-cutting, creasing, nailing or sticking.
  In addition to protecting commodities, facilitating storage and transportation, it also plays a role in beautifying and promoting commodities. Moreover, corrugated boxes are green products, which are conducive to environmental protection and loading, unloading and transportation.

  In the production process of corrugated boxes, the grooving and cutting links are very important components, so how to complete the grooving and cutting more efficiently?
  What needs to be mentioned here is the automatic blade cutting equipment - AOL cnc corrugated cardboard cutting machine. The reason is very simple, that is, in the era of intelligent automation, it can meet our needs with more efficiency, accuracy, high quality and low cost. The reason why manual cutting is eliminated is mainly because manual cutting cannot meet the needs of manufacturers, which is not only inefficient, but also has many disadvantages such as low accuracy and high labor costs.
  In this exploration, we'll delve into the intricacies of CNC corrugator cutting machines, examining their key features, benefits, and key role they play in shaping the future of packaging and manufacturing. From designing complex patterns to streamlining production processes, these machines are redefining what's possible in the world of corrugated board converting.
What are the advantages of Cnc corrugated cardboard cutting machine?
1. Multifunctional tool holder design, cutting, beveling, kiss cutting, punching, scribing, one machine completes multiple processes.
2. The system intelligently optimizes typesetting and cutting, provides better cutting and filling paths, and saves more than 30% of materials.
3. Using Japan's Panasonic servo system, the production efficiency is increased by more than 5 times.
4. AOL cnc corrugated cardboard cutting machine is fully automatic equipment, automatic loading and unloading, saving labor costs.
5. The aluminum-magnesium alloy adsorption platform is used, which is durable and not deformed.
6. Infrared induction safety device ensures the safety of the operator during the high-speed movement of the machine, and at the same time avoids the loss of cutting materials.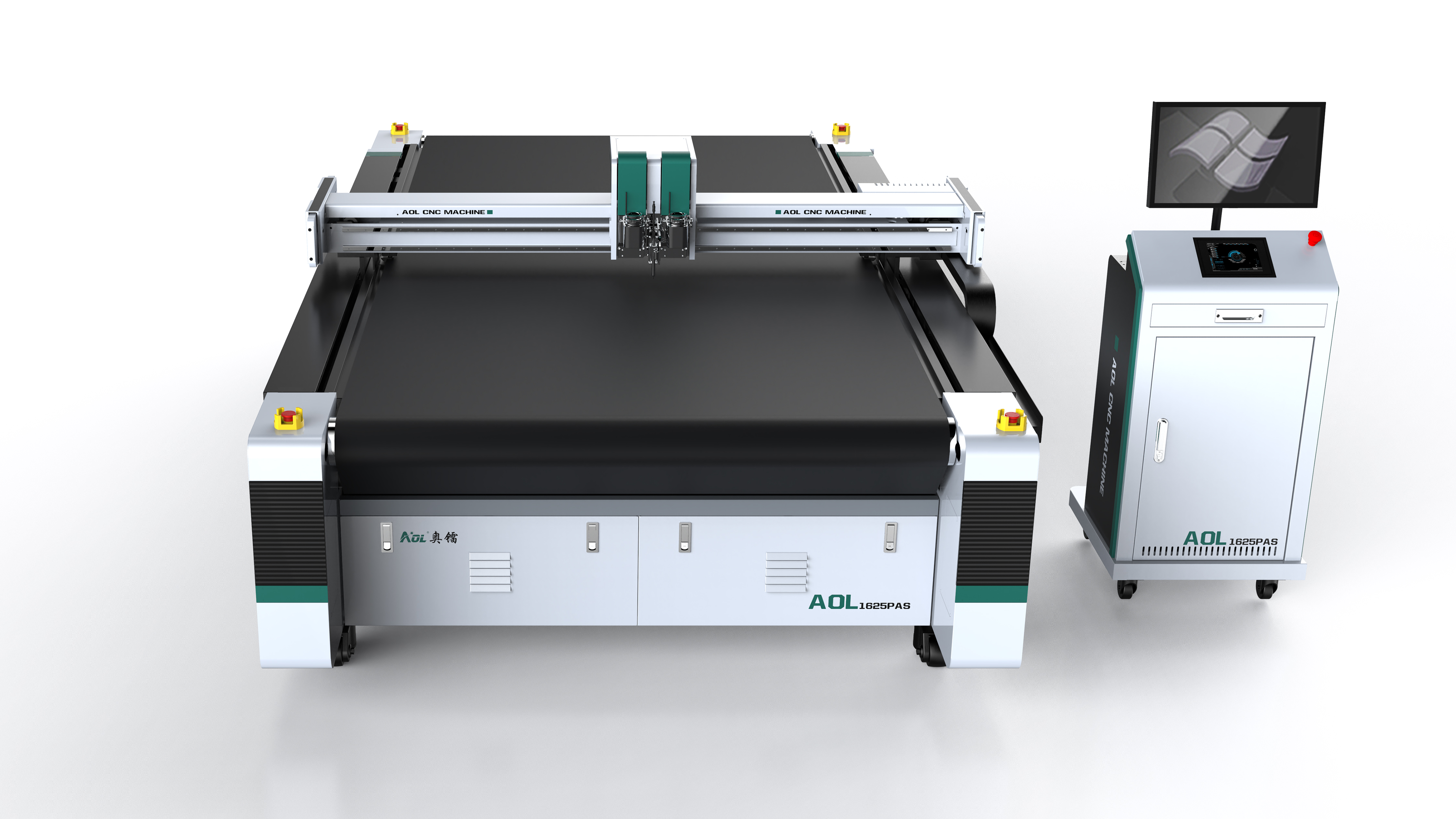 Parameters of cnc corrugated cardboard cutter
Technical parameters / model

AOL-1625

AOL-1825

Effective working area

1600x2500mm

1800x2500mm

Multi-function tool

Vibrating knife full cut, semi-cutting cut, indentation, drawing mark, cursor positioning, camera positioning edge cutting, high power active round knife

safety devices

Safety devices use infrared sensing, safe and reliable

Cutting speed

0-1400mm/s

Cutting thickness

≤50mm Other thicknesses can be customized according to the material

Applicable materials

Corrugated cardboard, honeycomb cardboard, kraft paper and other packaging boxes, stickers, labels, PP paper, flags, inkjet cloth, light boxes, KT boards, etc.

Material fixing method

Vacuum partition adsorption

Transmission port

Network port

Transmission system

Matsushita servo motor, linear linear guide, timing belt, lead screw

rated power

11kw

Rated voltage

380V±10%/220V±10% Optional

Control System

Chinese and English LCD touch screen

Operating environment

Operating environment Temperature 0-40°C Humidity 20%-80%RH

Support file format

AI、PLT、DXF、PDF、 PCE、XML

Overall size

3600x2400x1200mm

3600x2600x1200mm
After-sales service of Cnc corrugated cardboard cutting machine:
1. The AOL after-sales service team has more than 20 engineers.
2. At least 3 engineers serving an agent/customer, all of them can speak English.
3. We support complete user manual, use video and photos.
4. We support remote assistance to help you install and use the software.
5. We support 24*7 online guidance and services.
6. Our machines have a three-year warranty, except for felts, knives and blades, during this period, if there is any problem, we will repair it for free.
7. We promise to send out replacement parts within 24 hours.
8. We will set up a service group for you, including AOL sales staff, AOL engineers, AOL sales managers, AOL sales directors and you (or your staff), if you have any questions, we will reply within 1 minute.
9. Free upgrade of AOL software for life.
Why choose our AOL cnc corrugated board cutter?
  AOL has been committed to the production and optimization of CNC cutting machines. We have an independent factory, which can fully realize the design, production, sales, delivery and after-sales service processes. Cnc corrugated cardboard cutting machine is fast, easy to operate, perfectly realizes the cutting shape you want, the whole process is automated, no manual intervention is required, and high-efficiency and high-precision servo motors are used to realize intelligent cutting faster and more accurately. Perfect pre-sale and after-sale service, pre-sale tailor-made plans for you according to the specific situation of your cutting materials, and one-to-one after-sale guidance to ensure that you can master the operation method as soon as possible.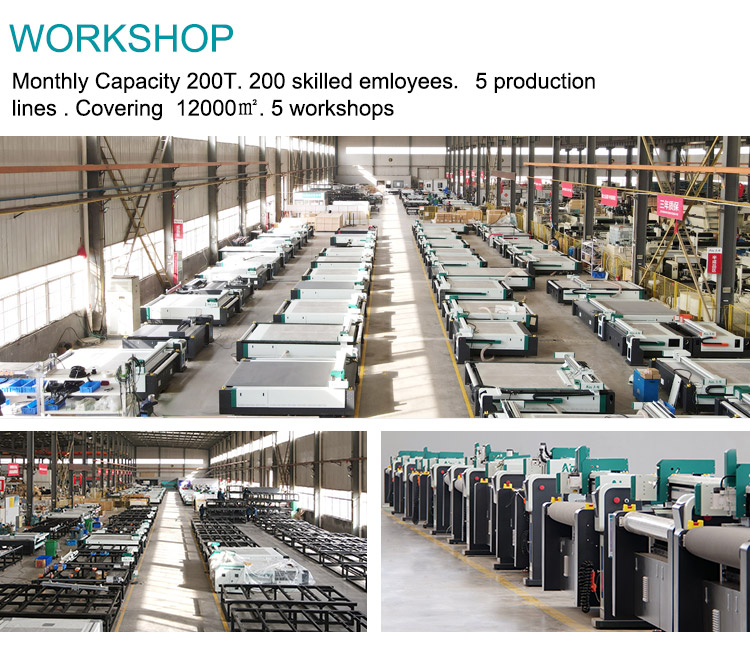 Packaging method of cnc corrugated cardboard cutting machine:
1. Outer packing: Standard sea export plywood box.
2. Inner packing: stretchable film and plastic film to prevent moisture.
If you have special requirements, we can negotiate amicably; if you want to know more, please contact us.
About Warranty Policy:
  Our standard warranty period begins when delivery is complete. We provide you with a three-year warranty service and provide professional machine maintenance
  Renewal maintenance of machine parts is sold to customers at the lowest price.
If you want to know more about performance issues, please leave a message, we will have professional staff to contact you. Or click the link below to learn more about us!
Email: info@aolcnc.com
Phone: +86-531-88965706
WhatsApp/We Chat: 0086-18560162709
youtube: https://www.youtube.com/channel/UCDiNQSjBR5DsAX9QfkWF7AA
Website: https://www.aolcutcnc.com/

AOL Advertising Packaging Industry Cutting Manual