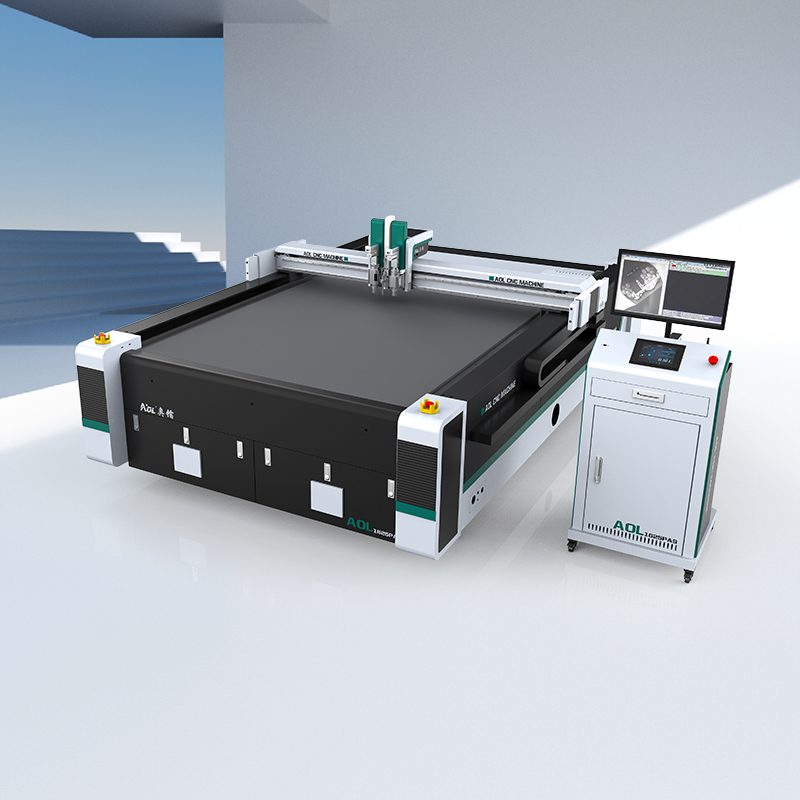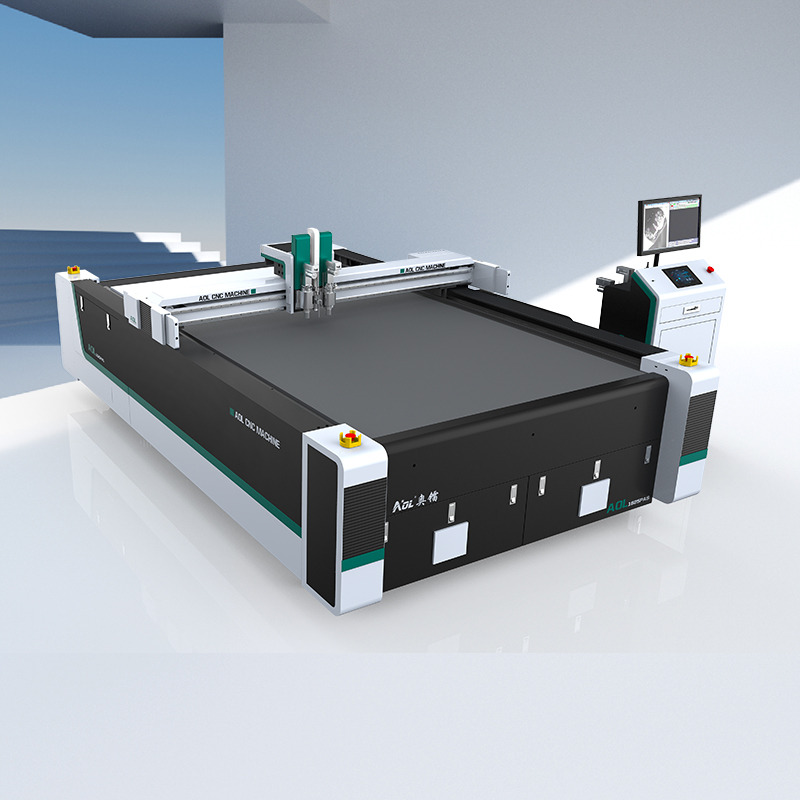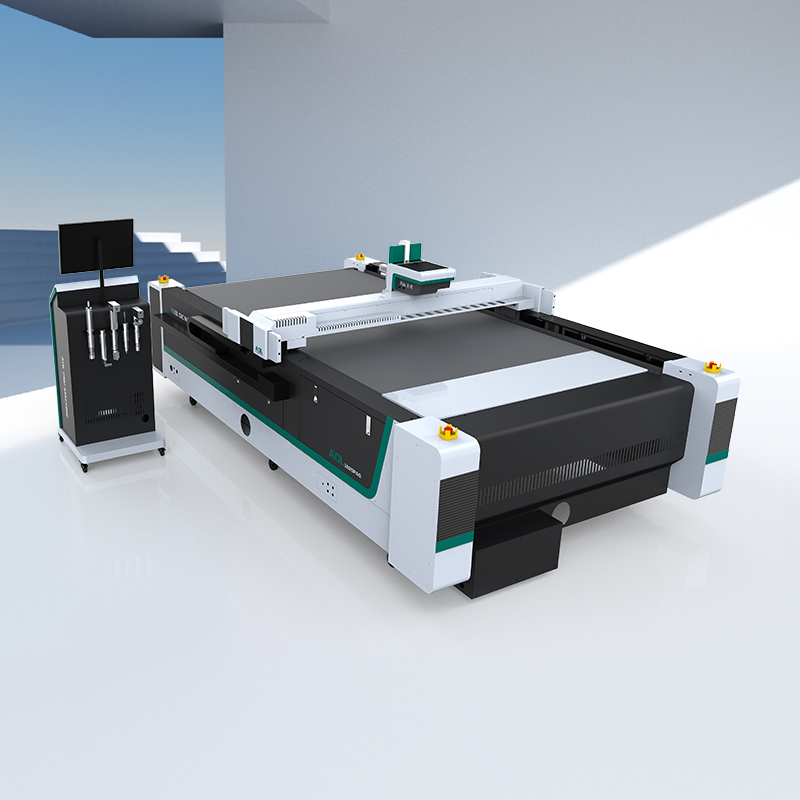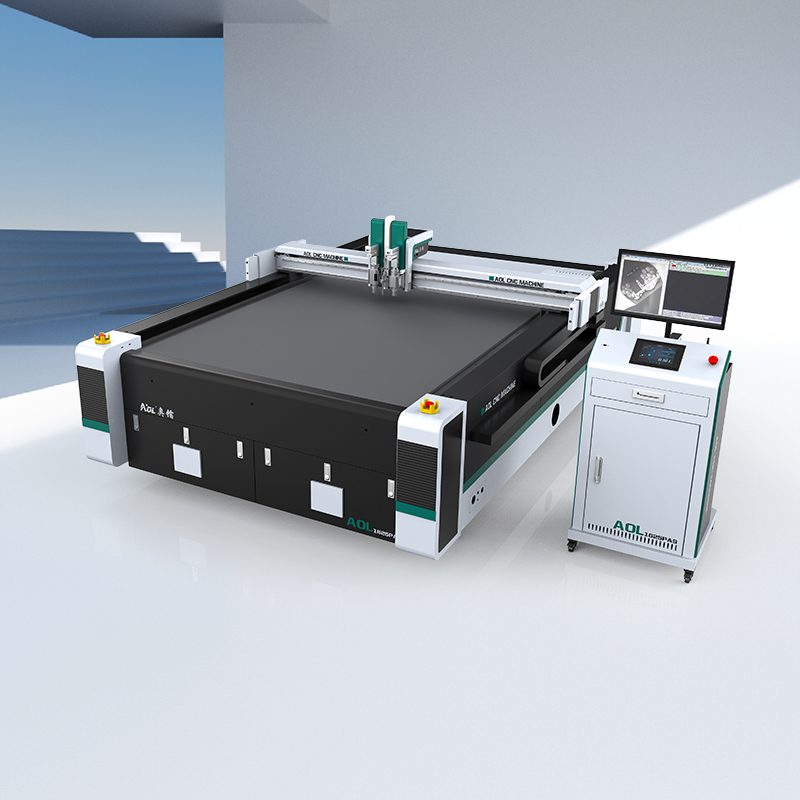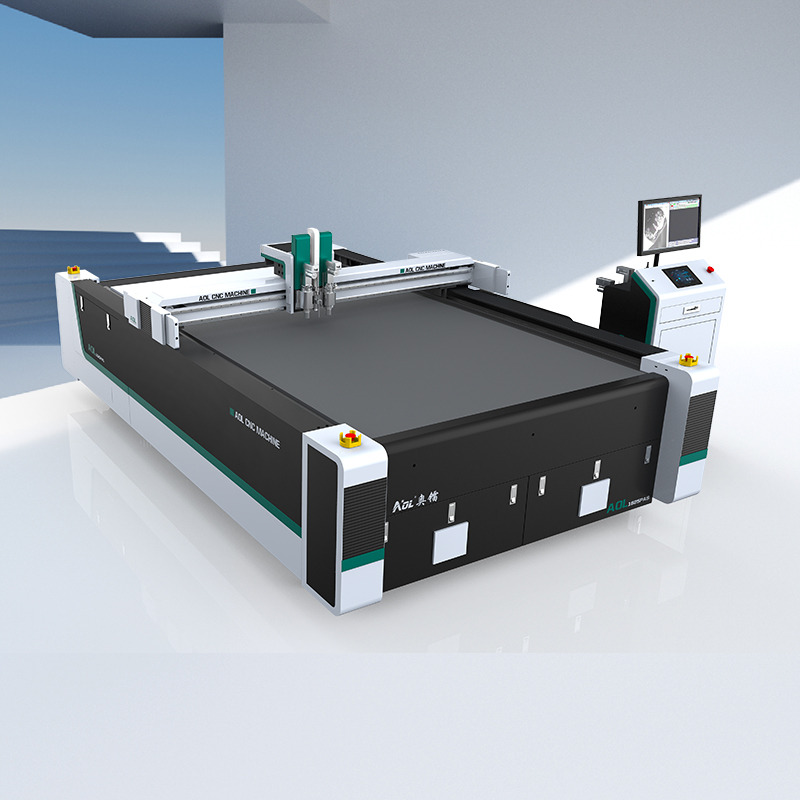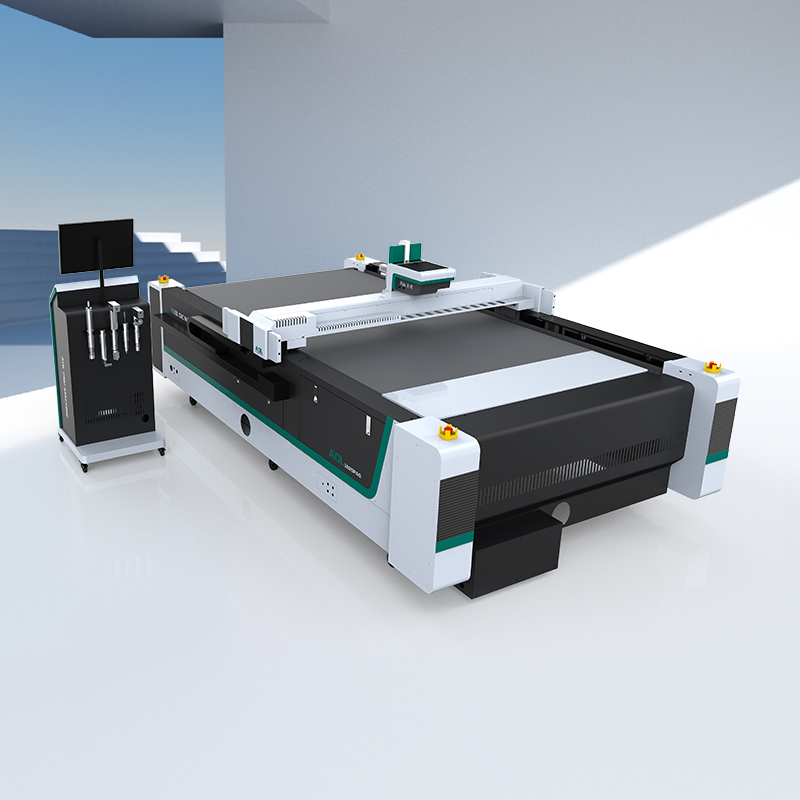 The mop is a very common cleaning tool that can be seen everywhere in homes, offices, and shopping malls. Flat mops have become very popular in recent years. Flat mops are generally wider and can clean more areas at once. In addition, the mop head can be rotated, which is more convenient to clean some hygienic corners such as under the bed and under the sofa.
  Mop cloths come in different sizes and shapes and need to be replaced frequently. Therefore, the production volume of mop cloth is also very large. Our customer can produce 30,000 mop cloths per day with one vibrating knife cutter. The customer purchased a double-beam double-head fabric cutting machine. That is to say, there are two cutting heads on the machine and they cut simultaneously in both directions. The cutting head is a circular knife, and the cutting blade rotates at high speed. The high-speed brushless motor rotates at high speed, which is converted into high-speed rotation of the blade, tens of thousands of revolutions per minute. Improved cutting speed and cutting quality.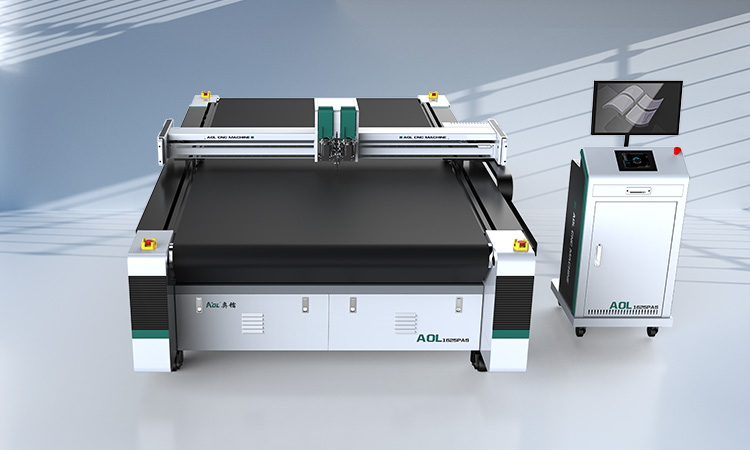 Our mop cloth cutting machine is CNC cutting machine. Automatic cutting according to CAD electronic graphics. The cutting process does not require manual operation. The machine operation is also very simple. Import CAD electronic graphics into the machine through computer software, and the machine will automatically cut. Make the cutting process time-saving and labor-saving.

This automatic cloth cutting machine has two working cutter heads. Two working heads cut at the same time. The efficiency is twice as fast as the cutter head, but the price of the machine has not increased much. The size of the mop cloth is not particularly large, which is very suitable for cutting with a double-ended vibrating knife.

This mop cloth cutting machine has an automatic feeding table. The fabric is placed in rolls on the material support at the back of the machine. The worktop of the cloth cutting machine can be rolled. After cutting the material on the table, the table rolls forward, pulls the material to the back and continues cutting. Cut continuously in this way until all the coils are cut. The whole process is automatically cut, and workers only need to put the cut mop in front of the machine.

The mop cloth cutting machine adopts imported servo motors and drivers, Taiwan guide rails and racks, and an integrally welded and formed bed. The machine quality is good and the failure rate is low. The machine can work continuously without rest.



Various parameters of mop cloth CNC cutting machine:



Technical parameters / model




AOL-1625

AOL-1825
Effective working area
1600x2500mm
1800x2500mm
Multi-function tool
Pneumatic knife, projector,vibrating knife,Round knife
safety devices
Using infrared sensors,  responsive, safe and reliable,Anti-collision system,Four corner emergency stop button
Cutting speed
300-2000mm/s
Cutting thickness
≤50mm Other thicknesses can be customized according to the material
Applicable materials
Cotton, linen, silk, woolen, leather, chemical fiber, blended, yarn-dyed, Oxford, corduroy, plush and other materials
Material fixing method
Vacuum partition adsorption
Transmission port
Network port
Transmission system
The X\Y axis is divided into two kinds of rack or belt
rated power
11kw
Rated voltage
380V±10%/220V±10% Optional  
Control System
Chinese and English LCD touch screen   
Operating environment
Panasonic servo motor, high precision helical gear reducer, Taiwan Yintai rail, Germany Henryan rack, Omron sensor, Schneider low-voltage appliances, Taiwan Mingwei power supply, Germany cable, 42mm adsorption platform, automatic feeding, Taiwan rail, energy saving fan
Support file format
AI、PLT、DXF、PDF、 PCE、XML
Overall size
3600*2400*1250
3600*2600*1250
  The learning and operation of the automatic cloth cutting machine are relatively simple. Not much technical expertise is required. No relevant machine operation experience is required, and you can learn how to operate the machine in two hours. We have operation manual and operation video. If you have any other questions, please contact us via whatsapp or email!
  The mop cloth CNC cutting machine ushers in a new era of efficiency and customization in the cleaning industry. With its ability to cut precisely, reduce waste, and meet diverse needs, this cutting-edge technology has been a game-changer for mop cloth manufacturers. As the world continues to emphasize sustainability and quality, mop cloth CNC cutting machines play a vital role in meeting these demands, ensuring a cleaner environment and higher customer satisfaction.