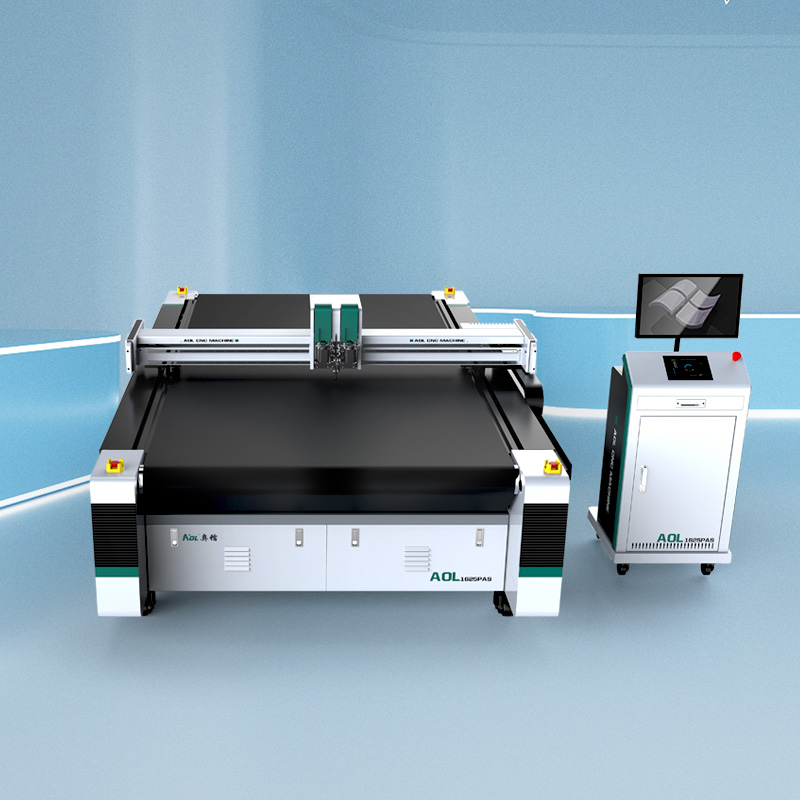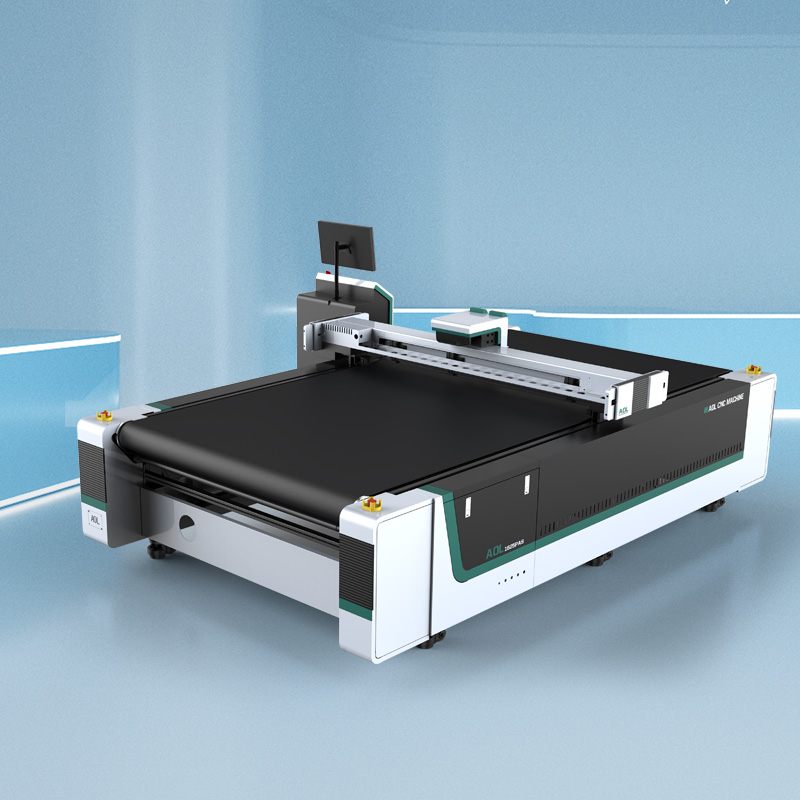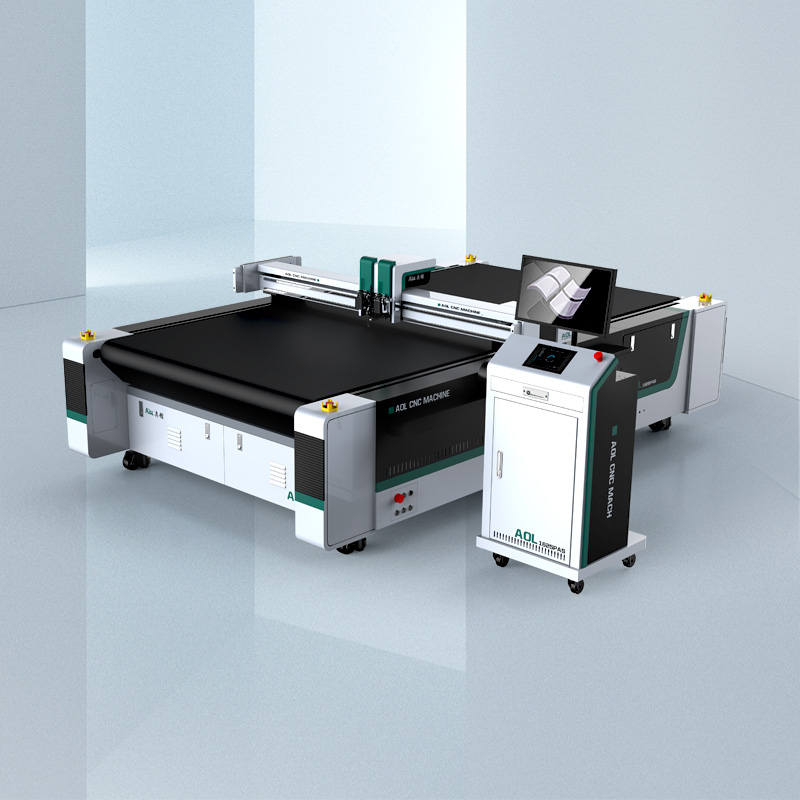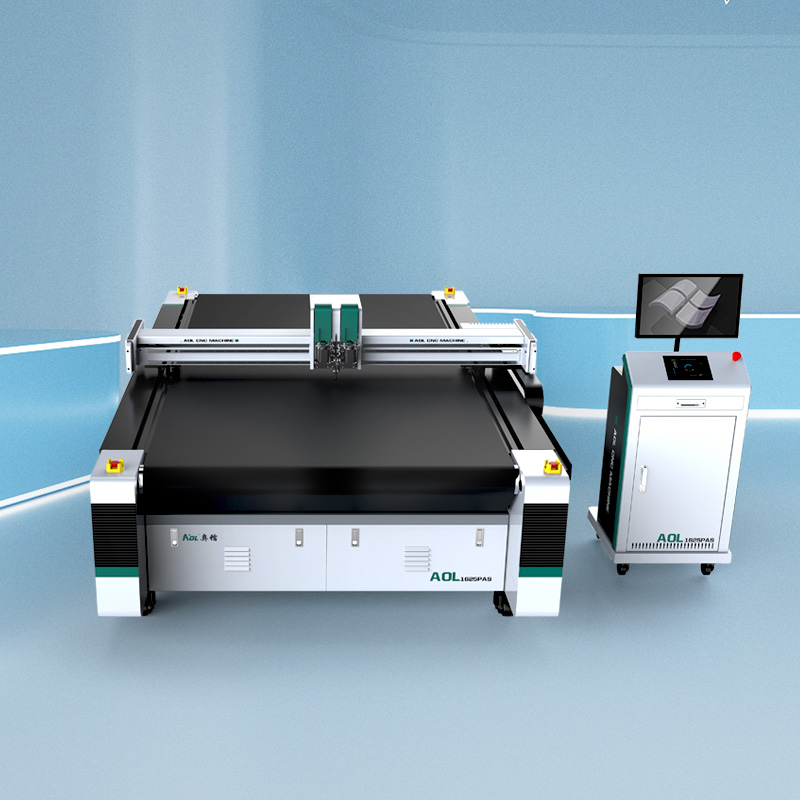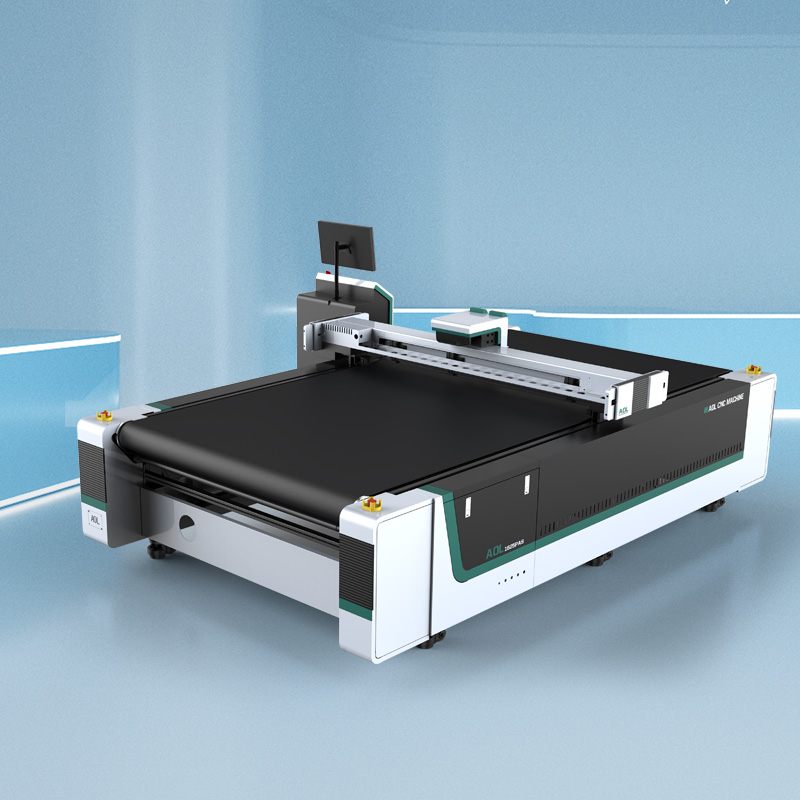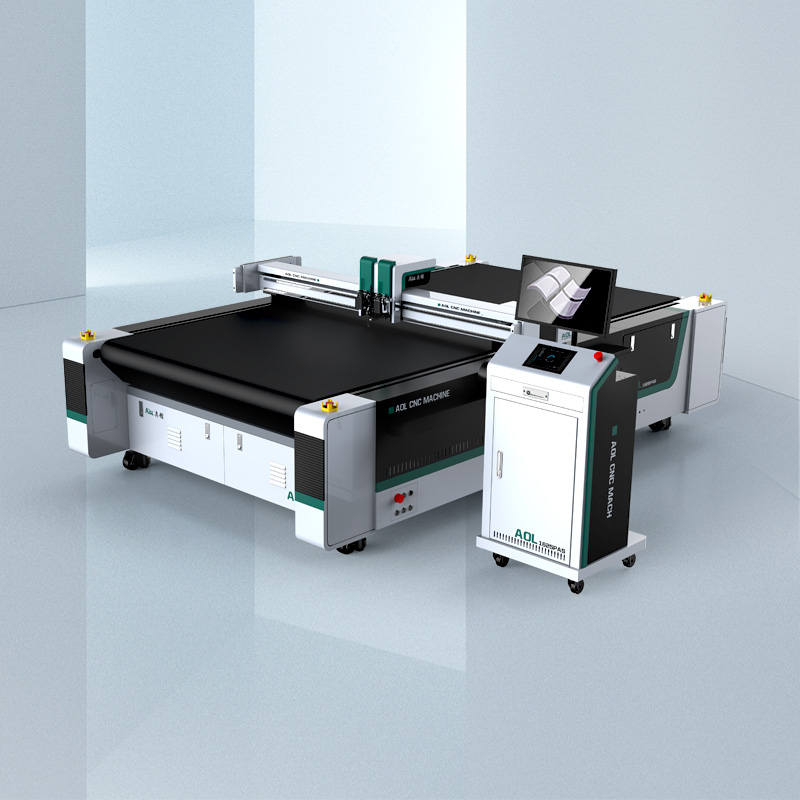 Related introduction of aviation industry cutting machine
The cutting machine has been adopted by the world's leading manufacturers of aerospace parts. The cutting machine in the aviation industry is a variety of complex equipment that uses the most advanced technology to precisely shape and trim various materials used in aircraft manufacturing. To learn more about cutting equipment, please read the full text patiently!
  The AOL CNC Oscillating Knife Cutter is the cutting machine used for most European launcher composites. This machine is ideal for cutting aerospace components.
  In aerospace, the versatility and physical properties of composite materials are why they are replacing other materials. Companies are innovating more than in the past in the production and design of parts made of carbon, glass or aramid fiber reinforced epoxy resins. In the search for better-performing materials, airliner manufacturers have produced composite fuselages and wings. Its use has grown by 50% in recent years. As a material, it has many advantages over metal: light weight - lower fuel consumption; corrosion resistance - reduces damage from impact or corrosion; stable - not affected by temperature-related dimensional changes; fast processing - both during cutting and assembly; plastic - it offers the possibility to create precise and complex shapes.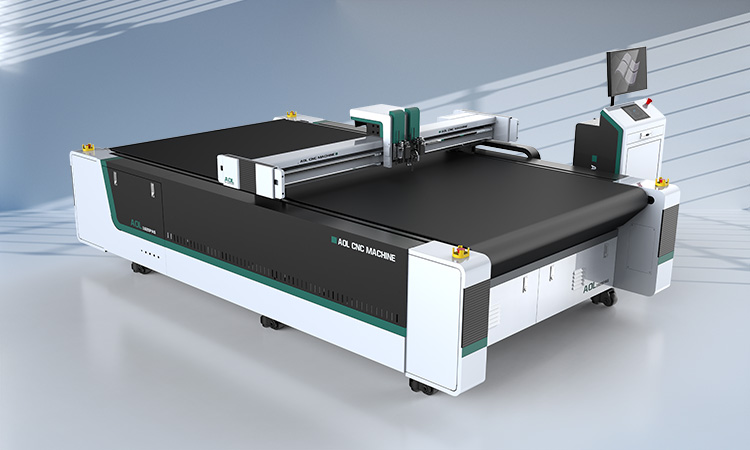 Composites have a few key areas that need to be addressed to maintain the desired safety and strength properties. Proper lamination is one of the main requirements for optimum performance. The joint areas are critical points because they must withstand the greatest mechanical stress. That's why aerospace companies demand cleanliness and precision when cutting.
How does the composite cutting machine work?
Parameters of composite material cutting equipment:
Technical parameters / model

AOL-1625

AOL-1825

Effective working area

1600x2500mm

1800x2500mm

Multi-function tool

Oscillating knife, round knife, pneumatic knife, drag knife, half cutting knife, press wheel, V-CUT Knife Tool, milling cutter, drawing marker pen, ink cartridge inkjet, cursor positioning, camera positioning edge patrol

safety devices

Four corners emergency stop, anti-collision safety device using infrared induction, safe and reliable

Cutting tool configuration
Oscillating knife or drag knife or round knife 

Cutting speed

200-1200mm/s

Cutting thickness

1mm-3mm Other thicknesses can be customized according to the material

Applicable materials

It can be used to cut Silicone Rubber Fiber Cloth similar to the material, and different configurations can be selected for different materials

Material fixing method

Vacuum partition adsorption

Transmission port

Network port

Transmission system

The X\Y axis is divided into two kinds of rack or belt

rated power

11kw

Rated voltage

380V±10%/220V±10% Optional

Control System

Chinese and English LCD touch screen

Operating environment

Operating environment Temperature 0-40°C Humidity 20%-80%RH

Support file format

AI、PLT、DXF、PDF、 PCE、XML

Overall size

3600x2400x1200mm

3600x2600x1200mm

Other configuration
Panasonic servo motor, high precision helical gear reducer, Taiwan Yintai rail, Germany Henryan rack, Omron sensor, Schneider low-voltage appliances, Taiwan Mingwei power supply, Germany cable, 42mm adsorption platform, automatic feeding, Taiwan rail, energy saving fan
AOL company information:
  AOL is an industry-leading brand with 14 years of industry experience. We have served more than 8,000 customers around the world and received satisfactory reviews. We have many long-term and stable cooperation customers. We provide personalized industrial material cutting solutions for many customers. If you encounter problems in industrial material cutting, we can provide you with free consultation and consulting services!
Packaging of the cutting machine:
Outer packing: Standard sea export plywood box.
Inner packing: stretchable film and plastic film to prevent moisture.
If you have special requirements, we can negotiate amicably; if you want to know more, please contact us.

AOL Composite Cutting Equipment Brochure