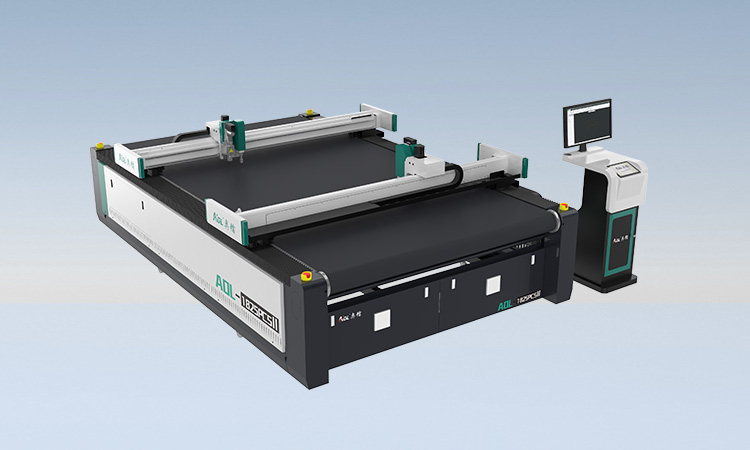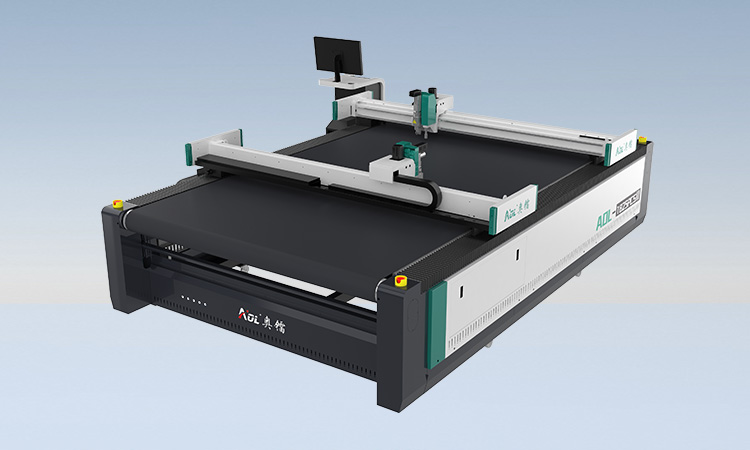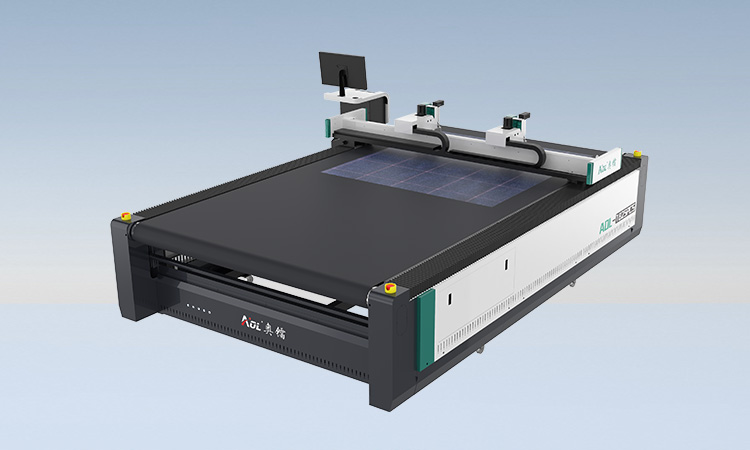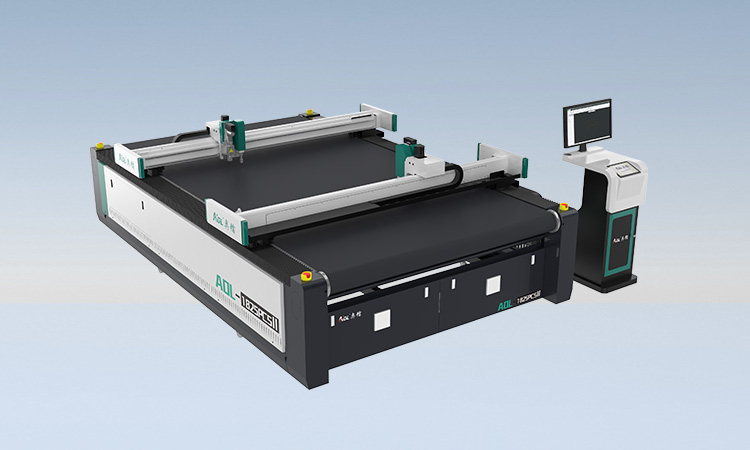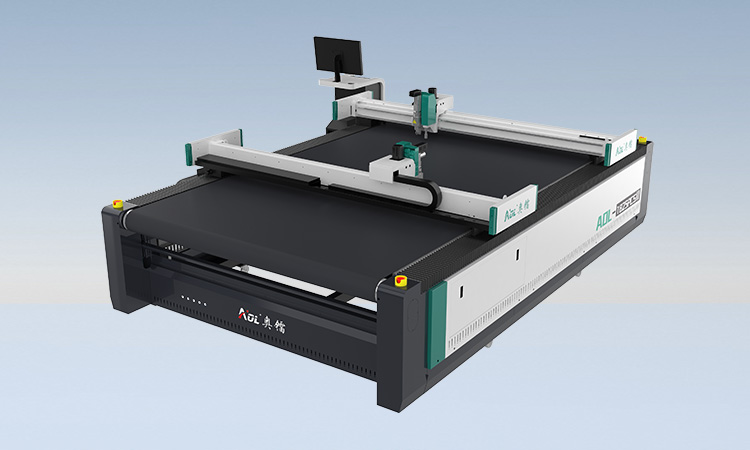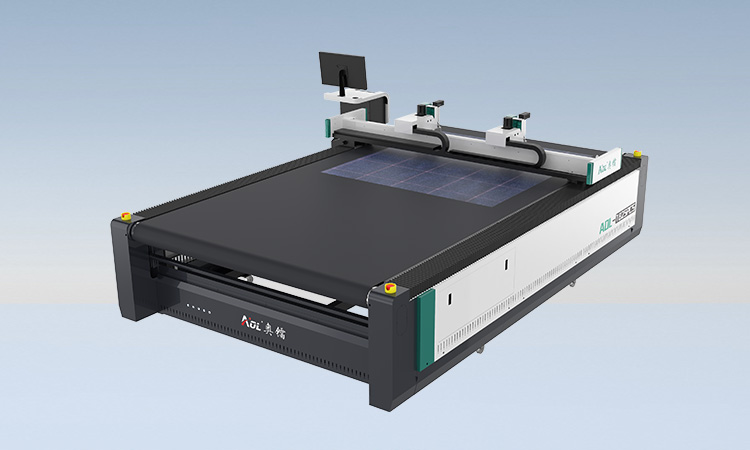 Take you to a comprehensive understanding of foam board cutting machine!
Foam board cutting machine is a kind of equipment for the production of raw materials required by various chemical industries. Due to the disadvantages such as easy deformation of laser light cutting and black edges in the wound, at this stage, the foam board blade cutting machine is used in various industries. Of course, many manufacturers do not have a deep understanding of our foam board cutting machine. Read the article and let me take you to a comprehensive understanding!
  Foam board cutting machine, the so-called foam board cutting machine is a device for processing foam board, sponge and other chemical industry materials. It mainly uses a blade for cutting. Because it is a cold cutting process, the cutting surface is not easily deformed, the incision is smooth, and there is no paste edge. The object of action can be rubber, acrylic, plastic and other flexible materials.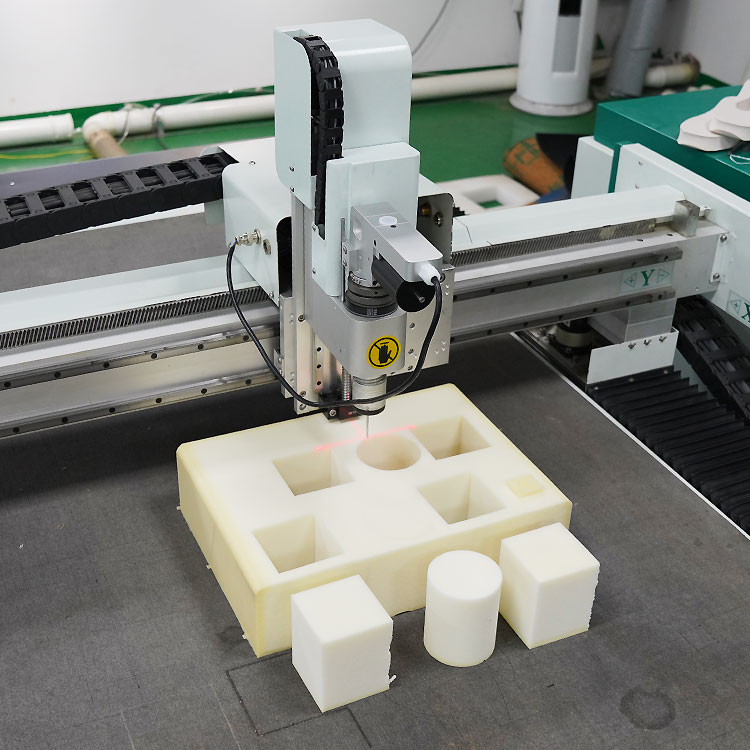 Nowadays, many foam products are mainly used in the packaging of goods, which not only does not greatly increase the total quality, but also has an excellent shock absorption effect. For example, many transportation industries now choose foam products for the packaging of various products. And these foam products need to be cut and shaped by mechanical products with blades when they are initially produced. Let us fully understand the foam board cutting machine below.
Parameters of foam board cutting machine:
Technical parameters / model

AOL-1625

AOL-1825

Effective working area

1600x2500mm

1800x2500mm

Multi-function tool

Vibrating knife full cut, semi-cutting cut, indentation, drawing mark, cursor positioning, camera positioning edge cutting, high power active round knife

safety devices

Safety devices use infrared sensing, safe and reliable

Cutting speed

200-2000mm/s

Cutting thickness

≤50mm Other thicknesses can be customized according to the material

Applicable materials

Knitting, woven, fur (sheep shearing), PU leather, oxford cloth, canvas, sponge, imitation leather, cotton linen, blended fabric etc. All kinds of clothing, bags, sofa fabrics and carpet fabric etc

Material fixing method

Vacuum partition adsorption

Transmission port

Network port

Transmission system

Matsushita servo motor, linear linear guide, timing belt, lead screw

rated power

11kw

Rated voltage

380V±10%/220V±10% Optional

Control System

Chinese and English LCD touch screen

Operating environment

Operating environment Temperature 0-40°C Humidity 20%-80%RH

Support file format

AI、PLT、DXF、PDF、 PCE、XML

Overall size

3600x2400x1200mm

3600x2600x1200mm
  If you want to cut foam products in batches, it is obviously not efficient to use a single blade for operation, and the accuracy is not enough. Therefore, it is more reasonable to use a vibrating knife to cut foam boards. The vibrating knife cutting machine can not only perform various The cutting of foam boards, such as carton packaging, leather products, etc., can also be used for cutting. It is not only efficient, but also has high precision, which can save a lot of labor costs. In addition, the vibrating knife cutting machine is not easy to generate toxic gas during foam cutting, which also ensures the safety of the staff.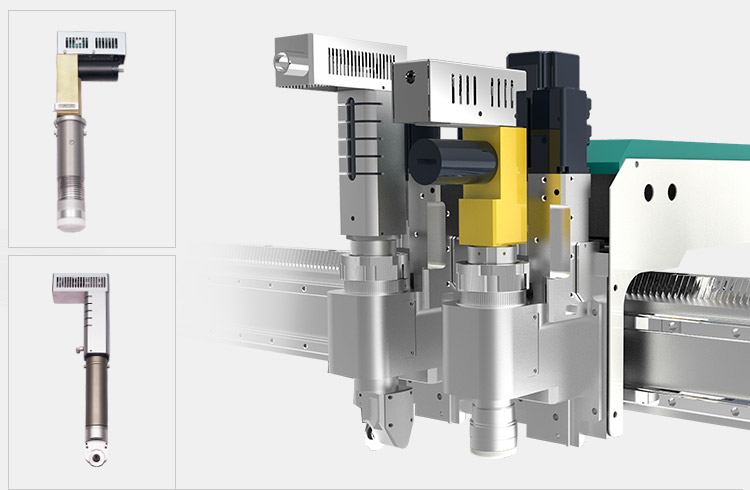 The level of intelligence of the vibrating knife cutting machine is relatively high. We can input the image of the foam product we want to obtain into the computer in advance, so that the machine can cut the foam product according to the settings. During the operation, it will switch between different types of tools, so that Not only is the efficiency higher, but the foam forming rate is also significantly improved. In addition, this cutting machine can also easily deal with the cyclic cutting of different foam products, and can also easily carry out knife holes and grooving knives for grooving. With intelligent blessing, the convenience of operation is significantly improved.
Advantages of foam board cutting machine:
1. One-click import of AOLCUT self-developed software, ordinary workers can work skillfully within 2 hours
2. Adopt Taiwan linear guide drive system, the accuracy is ±0.1mm
3. AOL quick tool change system provides a variety of tool options for various materials
4. Super nesting software, the material utilization rate is increased by more than 10%
5. Using Japan's Panasonic servo system, the production efficiency is increased by more than 5 times
6. Automatic pulling and unloading, saving time and effort and more environmentally friendly
7. The whole machine is equipped with anti-static system to protect the safety of personnel to the greatest extent.
8. Professional R&D team can provide assembly line supporting solutions
9. The infrared induction safety device ensures the safety of the operator during the high-speed movement of the machine and avoids the loss of cutting materials.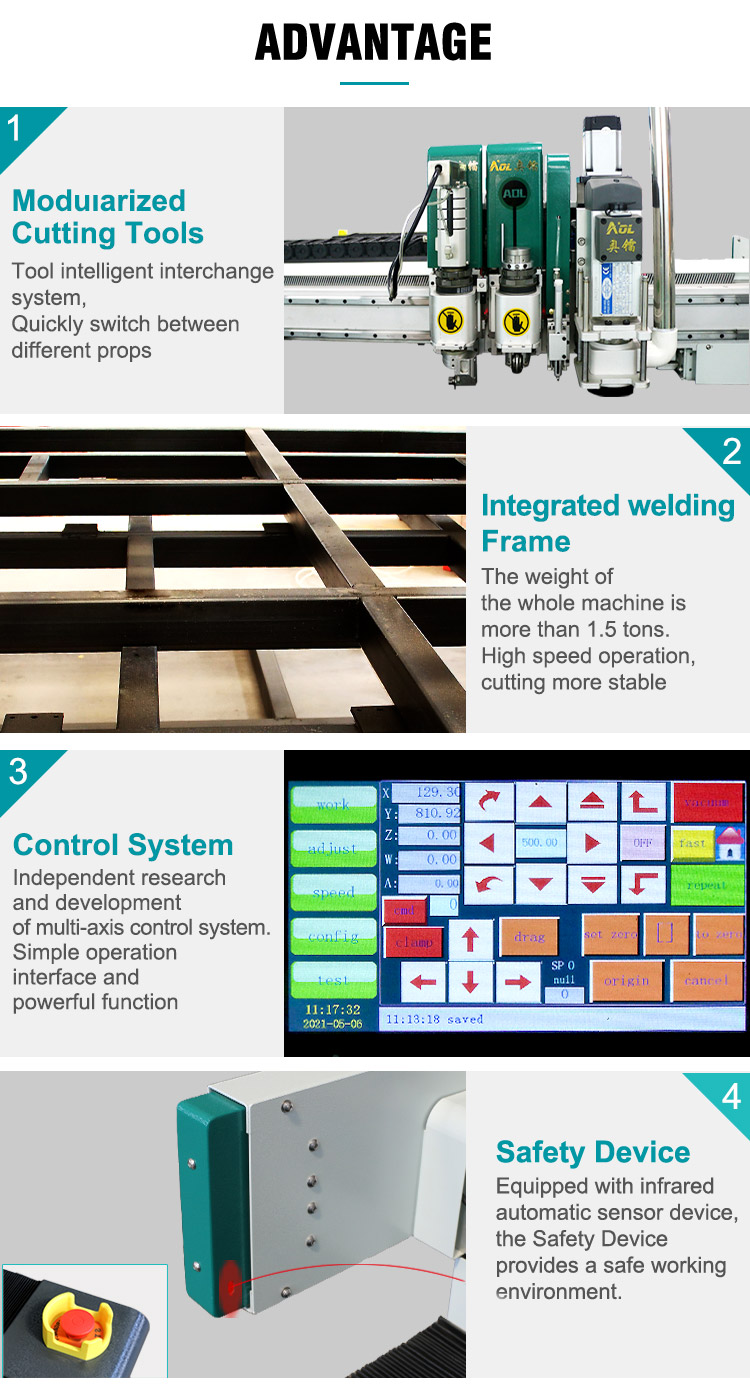 Company information:
  AOL is an industry-leading brand with 14 years of industry experience. We have served more than 8,000 customers around the world and received satisfactory reviews. We have many long-term and stable cooperation customers. We provide personalized industrial material cutting solutions for many customers. If you encounter problems in industrial material cutting, we can provide you with free consultation and consulting services!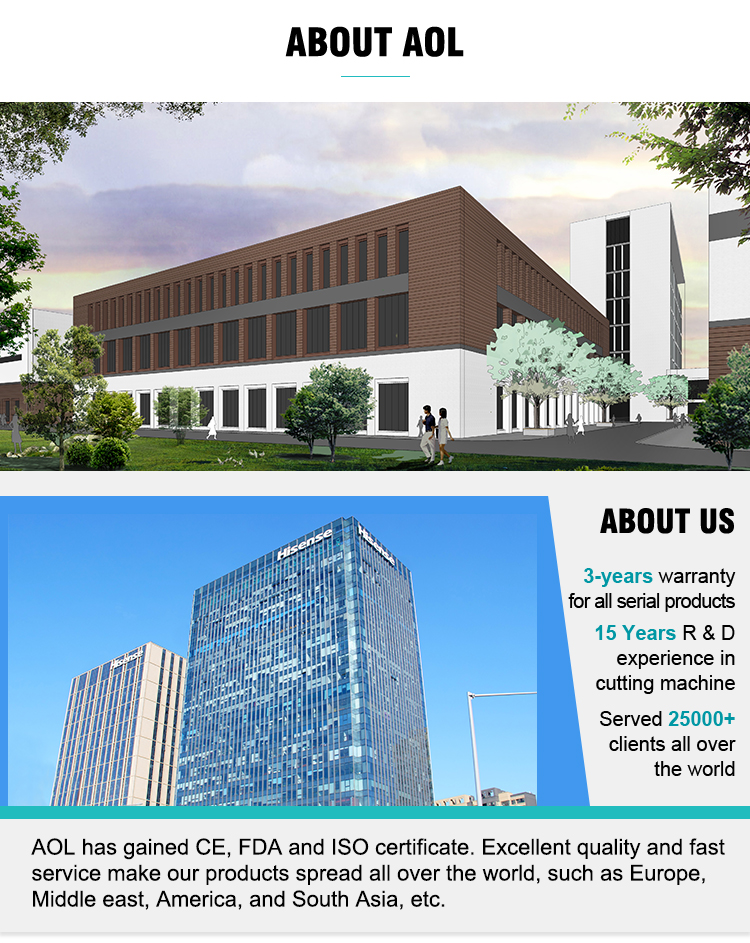 AOL after-sales service:
1. The AOL after-sales service team has more than 20 engineers.
2. At least 3 engineers serving an agent/customer, all of them can speak English.
3. We support complete user manual, use video and photos.
4. We support remote assistance to help you install and use the software.
5. We support 24*7 online guidance and services.
6. Our machines are guaranteed for 3 years, except for felts, knives and blades, during this period, if there is any problem, we will replace them with new ones for free by DHL, and for knives, we will repair them for free within one year.
7. We promise to send out replacement parts within 24 hours.
8. We will set up a service group for you, including AOL sales staff, AOL engineers, AOL sales managers, AOL sales directors and you (or your staff), if you have any questions, we will reply within 1 minute.
9. Free upgrade of AOL software for life.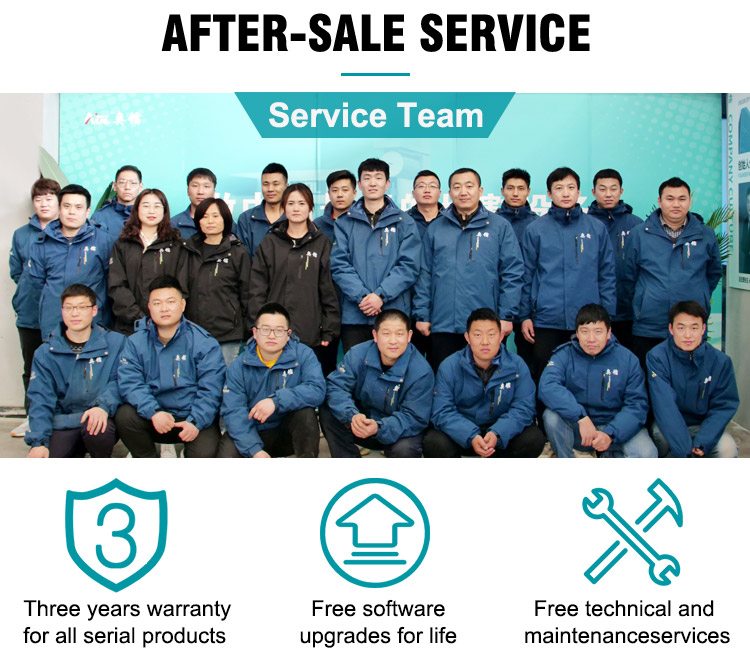 AOL intelligent blade cutting machine has high precision and high efficiency. Our professional after-sales service can provide automatic cutting solutions for various industries.
For more information, please consult:
Email: info@aolcnc.com
Phone: +86-531-88965706
WhatsApp/We Chat: 0086-18560162709
youtube: https://www.youtube.com/channel/UCDiNQSjBR5DsAX9QfkWF7AA
Website:https://www.aolcutcnc.com/

AOL Advertising Packaging Industry Cutting Manual